Opinion, by Michael Royster
RIO DE JANEIRO, BRAZIL – Often overlooked in the frenzy over corruption is the number of official government entities whose purpose is to see whether state-owned companies and federal bureaucracies are minding their P's and Q's. Many are unknown to foreigners so the Curmudgeon here offers a primer, using alphabet soup abbreviations: AGU, CADE, CGU, MP and TCU.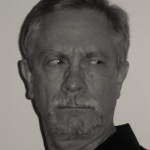 AGU stands for the Advocacia Geral da União. It is the equivalent to the Solicitor General's Office in the USA, i.e. the federal government's law firm. Its job is to defend the government, right or wrong. Given the increased wrongness that's being discovered, AGU is working overtime these days.
CADE is Brazil's antitrust agency. In the mid-1990s it was galvanized by a reforming Chairman who took it upon himself to challenge government agencies which fostered price fixing and other anti-competitive practices. It's also the agency that most uses "leniency" agreements for whistle-blowers who incriminate fellow wrongdoers.
CGU is the Controladoria Geral da União, or the Comptroller's office, whose job it is to audit government administration. Typically spineless, it is now working with AGU to invent a way to circumvent the law that prevents corrupt construction companies from executing government bids and contracts.
MP is the Ministério Público, an independent branch of government and a combination of Public Defender and Public Prosecutor; recently the prosecutors have made headlines, because they're the ones who are going after the corrupt politicians and government contractors.
TCU is the Tribunal de Contas da União, similar to the US Government Accountability Office, the official "watchdog" of the Federal Government. TCU is not a court, it reports to Congress; however, it has traditionally refused to do anything that might upset Congress or the President.
Yesterday's TCU report challenging the President's 2014 accounts is absolutely unheard of, and may bring TCU the respectability it has never enjoyed. The Curmudgeon anxiously awaits developments.
The Curmudgeon will emit more alphabet soup Smidgens opportunely.