Opinion, by Michael Royster
RIO DE JANEIRO, BRAZIL – The month of August is known as being difficult for Brazilian Presidents. Getulio Vargas committed suicide in August 1954, and Janio Quadros resigned in August 1961. August 2015 promises to be an interesting time for President Dilma.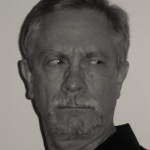 First, it is expected that the government accounting office will reject last year's accounts filed by President Dilma, on the grounds that the "pedaladas" violated the Law on Fiscal Accountability. This rejection then goes to Congress, which votes to accept it or not.
Second, the President of the Chamber of Deputies, Eduardo Cunha, has declared himself to be in opposition to President Dilma, even though his party (PMDB) continues to be part of the governing coalition. Given his position, Mr. Cunha has the power to determine the agenda for the Chamber and he's already said it will be a "pauta bomba".
This "bombs away!" agenda may include allowing almost a dozen petitions for Dilma's impeachment to proceed through committees — something Cunha had halted until he was charged with corruption. It will also authorize the creation of Parliamentary Inquiry Committees the Government does not want, one involving BNDES. Moreover, Cunha is determined not to let Dilma's party PT head the existing CPI on Petrobras.
Other bombs may drop on votes to override Dilma's vetoes of legislative measures that significantly undermine the government's austerity program, including: (1) a 78 percent pay raise for judicial employees; and (2) revocation of the laws that determined age-based limits on social security pensions and increased annual inflation adjustments for retirees.
And as everyone knows, Sunday, August 16th will see protests against Dilma throughout Brazil. Before that, probably this Thursday, August 6th, Dilma is scheduled to make a speech. Be prepared for pot-banging and horn honking!
As a lagniappe, we should mention that this August, Brazil's Public Prosecutor may bring former President Lula officially under investigation.
The Curmudgeon will emit more "Presidential" Smidgens opportunely. He still thinks there's a chance Dilma will resign, although it's looking less and less likely.