Opinion, by Michael Royster
RIO DE JANEIRO, BRAZIL – For reasons of space, the Curmudgeon's latest effort did not mention a fifth President: Aroldo Cedraz, the President of TCU, Brazil's federal audit board, which reports to Congress. Yesterday, the day after the "Dia do Amigo", TCU was back in the news, and how!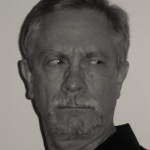 Mr. Cedraz's son, a young lawyer in Brasília, has, during the past three years, amassed patrimony of over R$15 million. He's now being investigated by the Public Prosecutor, which has evidence his principal activity was acting as a lobbyist for private firms whose contracts with government agencies were under scrutiny by the TCU.
It's well known that the son regularly walks the walk and talks the talk in the halls of TCU, although he does not sign any petitions in cases his dad might have to judge. Proud daddy says his son's vastly increased net worth is because he's such a great lawyer, not because of influence peddling.
TCU made a bit more headlines yesterday, because Senador Collor, as soon as he learned he was being investigated by the Public Prosecutor, asked Congress to direct TCU to audit — wait for it! — the Public Prosecutor's office over a contract to rent office space. Congress duly did as requested.
Today, TCU will receive the Administration's defense of the "pedalada" mechanism used to mask the true state of Brazil's finances during 2014's election campaign. Allegedly, the principal defense will be that, back in the year 2000, shortly after promulgating the Law of Fiscal Accountability, the FHC administration did "pedaladas", as did various state governments subsequently. The argument is that TCU never complained then, and should not complain now.
That's like someone fined for speeding arguing that, years ago, other people were speeding on the same stretch of road, but they didn't get fined. Legally, it's insufficient. Ethically, it's repugnant.
The Curmudgeon will emit more "Presidential" Smidgens opportunely.