Opinion, by Michael Royster
RIO DE JANEIRO, BRAZIL – Brazil's second most popular sport in terms of spectators, according to an argument made to Brazil's Supreme Court (STF) this week, is the "vaquejada". Allegedly, some 4,000 vaquejadas occur annually throughout Brazil's outback known as the "sertão".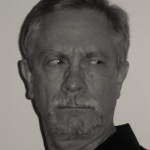 Brazil's chief public prosecutor has taken time off from chasing Petrolão criminals to argue a case against vaquejadas, alleging that, even though they have been declared of national cultural value, they ought to be banned, just as cockfighting has been banned.
What happens in a vaquejada is that a "vaca" (usually a steer, not a cow) is penned in a small chute with a gate; two riders ("vaqueiros") astride trained horses await along a fence in front of the chute, until the gate is lifted. Then, the steer is whacked and bolts out of the chute between the horses onto a long open field lined with fences and spectators. The vaqueiros chase the steer, one on either side, trying to bring it down as close to the gate as possible.
How do they bring it down? Not with lariats or lassos, but by grabbing the steer's tail and yanking it upwards until the steer tumbles ass over teakettle. The steer is slightly stunned, but it's rare for more serious damage to occur.
Lariats and lassos are useless in a landscape filled with cactus, scrub brush and stunted trees about the same height as a steer's horns. Thus, vaquejadas reflect customs in the sertão, because that's how stray and runaway cattle are brought down in real life.
One STF Justice pointed this out in his opinion, and voted to dismiss the suit. Another followed suit, but a third supported the Prosecutor's claim. The case is now suspended.
The Curmudgeon, who rode in a vaquejada when living in the sertão, knows what a popular cultural event it is. He does not believe cows are sacred and supports dismissing the lawsuit.
The Curmudgeon will emit more sacred bovine smidgens opportunely.