Opinion, by Michael Royster
RIO DE JANEIRO, BRAZIL – On Sunday March 22nd, Datafolha published a survey with some absolutely astonishing numbers. Taken right after the protests on the Ides of March, the poll found that 84 percent of those interviewed thought Dilma knew about the Petrobras corruption.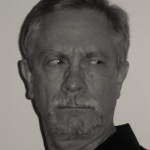 Worse yet, of those 84 percent, 61 percent thought she just let it happen, and only 23 percent thought she couldn't do anything about it. Still worse was that 74 percent of those who said they voted for Dilma said they believed Dilma knew, whereas 19 percent thought she didn't know.
The Curmudgeon has his own opinion: Dilma knew, but was powerless to do anything. The Curmudgeon believes Dilma is honest, Dilma is not corrupt, Dilma hates corruption. That's why she tried to stop the rot by appointing Graça Foster as Petrobras President; Graça is honest, is not corrupt, hates corruption — and is loyal to no one except Dilma herself.
First things first — Dilma was Lula's Chief of Staff, who knew everything Lula knew. Lula was the mastermind of the plan to increase federal Ministries and allocate them to political parties based upon their loyalty to the spoils system — that generated the Mensalão.
When the Mensalão was brought to light, Lula needed another way to keep the lackeys in line; the solution was to raid the Petrobras coffers, using the decades-old tradition of corruption in government bids and contracts. Dilma could not help but know, given her Board position, but she and Graça Foster were powerless against Lula and his Congressional coterie of "300 picaretas".
Dilma's decision to run for a second term basically told Lula she would no longer remain under his thumb. But by then, sadly for her, the horse had fled the barn, the ship had sailed away, the corner of the rug had been lifted up.
Dilma now must oversee cleaning out the Augean stables; she will only do that with people she trusts completely. Sadly, there aren't many of those left.
The Curmudgeon will issue more bovine Smidgens when he feels like it; please stay tuned.