Opinion, by Michael Royster
RIO DE JANEIRO, BRAZIL – On May 20th, the Federal Senate held hearings to decide whether or not to confirm the appointment to the Brazilian Supreme Court (STF) of Luiz Edson Fachin, replacing retired Justice Barbosa, the hero of the Mensalão cases.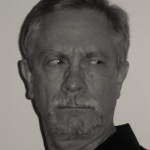 The nominee, a law professor in the state of Paraná, appears to have the appropriate academic credentials, although he's never been a judge. There was one potentially troubling political aspect to his resumé: in 2010, at an election campaign rally, he read a manifesto, signed by many judges, exhorting the audience to vote for candidate Dilma.
What worried many was the issue of whether Mr. Fachin will be the latest in a line of STF Justices who have become subservient to the interests of PT, to the detriment of justice. The appointments of Justices Toffoli, Zavascki and Barroso have now given the court a bias it did not have before.
The particular worry was how the STF will vote over the Petrolão scandal. Lula, Dilma and PT in general are deathly afraid that the investigations now being carried out by the Public Prosecutor will eventually reach back to them as the instigators of the corruption.
In the confirmation proceedings, notwithstanding those worries, a hefty majority of 52 Senators voted to confirm Mr. Fachin's nomination; 27 Senators voted against confirmation.
Dilma has always denied that her appointments of STF Justices were designed to "pack" the STF to protect PT members involved in the Mensalão and Petrolão scandals; the Curmudgeon agrees, because he believes her agenda was different.
Dilma's STF appointments clearly show she had hoped to create a "judicial" legacy that would ratify "progressive" PT policies — same-sex marriage, de-criminalization of abortion, land for the homeless, quotas for university admission, etc. Justice Fachin can be expected to follow that orientation.
Meanwhile, however, the "PEC da Bengala" permitting STF Justices to remain on the court until age 75, rather than age 70, has passed Congress and become law. Dilma has thus lost the opportunity to replace four STF Justices, all of whom will reach the formerly mandatory retirement age during her second term. Mr. Fachin is likely to be her last appointee.
Without further appointments to make on the STF, Dilma has lost the power to ensure that "judicial" legacy after her term of office expires.
The Curmudgeon, as a citizen of the U.S., feels constrained to point out that the idea of a "judicial" legacy has long been the guiding principle in the appointment of Justices of the Supreme Court by U.S. Presidents. President Obama has tried to create a more "progressive" Court, but he too has failed, as Justices there serve for life and the conservative majority show no signs of retiring.
The Curmudgeon came to Rio many long years ago, and has been waspishly observing Brazilian politics in this space for a few years now; please stay tuned.