Opinion, by The Curmudgeon
RIO DE JANEIRO, BRAZIL – Marina has now come out in favor of Aécio, as have most of the political parties that supported her, and the late Eduardo Campos's family. Campos's own party, however, has been split: its President has publicly accused Marina of "betraying" the party's heritage, which he sees as leftist. For this heresy, he's being unceremoniously booted out of office.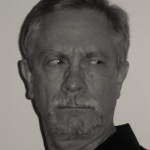 More importantly, PMDB, traditionally the largest party in Brazil in terms of elected federal, state and municipal legislators, as well as in terms of the number of municipal prefectures it controls, is also split. PMDB has traditionally stood for only one principle—power. It loathes being opposition, it loves being incumbent, and it's been inordinately successful over the past twenty years.
In the State of Rio, many PMDB politicians were supporting Aécio along with Pezão, even though Pezão was supported by Dilma. Dilma supported three other gubernatorial candidates, but Pezão got more votes than second and third place together, so he's almost a shoo-in to win the run-off. PMDB likes winners.
Many of the PMDB faithful believe they can decipher "the writing on the wall", and it spells A-E-C-I-O. If they're right, they will rapidly jump ship, even though Milton Temer, Dilma's VP, is PMDB. They know he's already been overshadowed and overawed by Dilma's control freak temperament. Moreover, if Dilma loses, he'll have no influence whatsoever.
The Curmudgeon, already scorched by prior public opinion polls, is not yet ready to make any predictions as to the election, because the scribbling on the wall is even less legible than the Aramaic in the title to this Smidgen. But he does confidently predict that PMDB will join PSDB in creating a Congressional majority if Aécio wins.
The Curmudgeon still plans on issuing Smidgens whenever he feels like it; please stay tuned.