Opinion, by Michael Royster
RIO DE JANEIRO, BRAZIL – Traditionally, the Brazilian Supreme Court (STF) was largely exempt from political machinations. Appointments were made based on professional and ethical qualifications. That tradition died a horrible death in 2009 when President Lula appointed José Antonio Dias Toffoli to Brazil's highest court.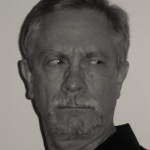 Toffoli had only one "qualification" that mattered to Lula: his unswerving support for PT and all its members. He had no experience as a judge, his courtroom experience was limited to appearing as PT's chief lawyer during three of Lula's presidential campaigns. In 2003 he became the right hand man of "Mensalão" boss José Dirceu, Lula's Chief of Staff.
Throughout the Mensalão judgments, Toffoli voted against the prosecution and in favor of José Dirceu and the rest of the Gang of Four — every single time. Presiding over the Superior Electoral Tribunal during the 2014 elections, hearing allegations of improper conduct by both Aécio's PSDB and Dilma's PT, Toffoli voted in favor of PT and against PSDB — every single time.
Had he an ounce of shame, Toffoli would have recused himself in both instances, as unfit to judge the activities of his former boss Dirceu and his former client PT.
The STF has two panels of five Justices each; the Petrolão cases will be heard by its second panel. That panel now has only four members, as Dilma has refused, for eight months, to nominate someone to replace the fifth member, Mensalão hero Justice Barbosa, who retired.
Two Justices on the second panel suggested that one of the Justices in the first panel might transfer into the second panel, so as to complete it. Unsurprisingly, Toffoli immediately sank to the occasion, requesting transfer to the panel that will judge PT bigwigs.
Had he an ounce of shame, Toffoli would have declined the "opportunity" to pretend to judge those he's spent his professional (and judicial) career defending.
Lula, Dilma and all of PT are today rejoicing — their crooked Petrolão colleagues now stand a much better chance of going scot free.
The Curmudgeon will emit more bovine Smidgens opportunely. Stay tuned.