Opinion, by Michael Royster
RIO DE JANEIRO, BRAZIL – Actually, it's 3.01, the number of Brazilian reais needed to purchase one US dollar at the close of the commercial exchange markets yesterday, March 5, 2015. That's the highest it's been since August 2004.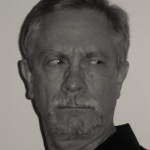 2004 wasn't that bad, comparatively speaking. In October 2002, just before the election of President Lula, the dollar had soared to the record level (under the Plano Real) of R$3,95. The market expected Lula to be a socialist spendthrift, a devotee of Castro and Chavez, expanding costly governmental programs at the expense of private enterprize.
Lula surprised everyone: he turned out to be a closet capitalist. Throughout both terms in office, he maintained the market-based Plano Real policies implanted by his predecessor, over fierce opposition from within his own party. As the market grew to trust Lula, Brazil became economically and politically stable, and the real strengthened against the dollar.
And then … along came Dilma. A lifelong socialist, she had always been a ferocious critic of the Plano Real economic policies, refusing to believe that the market could or should determine prices. During her first term of office, she ditched Plano Real policies and initiated her own.
Electorally, that turned out to be a good decision — jobs were up and inflation (supposedly) under control. Dilma mendaciously claimed everything was fine, denied Brazil needed tough economic measures, and won re-election.
But with the "Petrolão" scandal, the house of cards began to fall apart. Dilma's allies started to desert her. Congress, previously an abject rubber stamp for Dilma's proposals, suddenly grew cantankerous. Even Lula publicly criticizes her.
Politics trumps economics. Today's politics says Brazil's economics are bent out of shape, and Dilma can't be trusted to stop doing what she's been doing for the past four years. When distrust grows, the real weakens and the dollar goes up.
The Curmudgeon will emit more Smidgens opportunely.