Opinion, by Michael Royster
RIO DE JANEIRO, BRAZIL – The media are having a field day with one of President Dilma's recent remarks concerning the "bos sacrosanctus". She recently insisted that the entire fault for the current "Petrolão" scandal can be laid at the feet of former President Fernando Henrique Cardoso.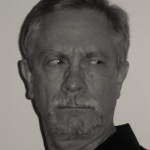 Why is FHC to blame? Because, quoth La Presidenta, the politically oriented corruption began in the late 1990s, during FHC's second tenure as President. Had he decided to eliminate that practice, root and branch, it would not have been able to thrive and flourish.
FHC was succeeded as President by Dilma's former mentor turned tormenter, her wannabe Gepetto, who for eight (8) years… did absolutely nothing at all. It's not Lula's fault too? No, she burbles, because he didn't know about it.
Corruption and Petrobras have been synonymous ever since Getúlio Vargas granted it a monopoly in 1953. Monopolies only run on well-greased wheels. In fact, FHC was responsible for eliminating the Petrobras monopoly on (almost) everything oily and gassy in 1995.
Where FHC failed was the area of refineries, because Petrobras had already gobbled up 99 percent of all capacity in Brazil. It's no coincidence that the biggest rip-offs in the Petrolão scheme occurred at refineries (Pasadena, Abreu e Lima, Premium I and II) where Petrobras has a monopoly.
What Dilma fails to realize is that in 2002, FHC tried the same tactic she has just adopted — appoint a banker as boss of Petrobras. FHC's banker had previously been president of the Central Bank, and of BNDES, and of securities watchdog CVM — an honest and capable outsider.
Petrobras insiders, of course, hated him and his banking ethics, because he wasn't part of any of their schemes. One of Lula's first acts as President was to fire the banker.
Guess what happened then.
The Curmudgeon will emit more bovine Smidgens opportunely. Stay tuned.