Opinion, by Michael Royster
RIO DE JANEIRO, BRAZIL – The Curmudgeon, who has played Monopoly© since adolescence, has just realized the Brazilian significance of the "get out of jail free" card. The Gang of Four, a/k/a the leaders of the vote-buying "Mensalão" scheme, were convicted and jailed. Now, they are free. Why?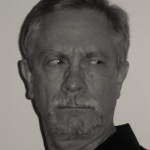 Cue sound track from the 1968 Coasters hit Along Came Jones!: "Slow-walkin' Jones, Slow-talkin' Jones, Along came long, lean, lanky Jones".
Those who've never heard the Coasters sing the above ditty will be forgiven for not knowing who Jones was—the hero who appeared in the nick of time to save the innocent heroine. But his avatar has re-appeared on the Brazilian Supreme Court (STF): Minister Luis Roberto Barroso.
Mr. Barroso, who outwardly and visibly poses as a constitutional law scholar, inwardly and spiritually retains his belief in the Eleventh Commandment: PT and its leaders (e.g. "Presidenta" Dilma and "Presidente" Lula) have never, can never, and will never, do any evil.
Hence his inner conviction (although he's never said so publicly) that the "mensaleiros" were innocents, convicted by a kangaroo court. Appointed by Dilma to ensure the Gang of Four escaped any real punishment, he has done exactly that. Zé Dirceu, hired as a librarian by a conniving colleague so as to reduce his jail time, goes free today. Zé Genuíno, who is no more ill than most people a decade older, has been released for "reasons of health".
However politically motivated Barroso's decisions may be, he has successfully dug up (and applied) every possible loophole in Brazil's ridiculous criminal justice system that permits felons to avoid jail terms. In this, he has been followed by most of his fellow Justices, especially those appointed by Lula and Dilma.
The truly scary bit is the future, now that "A Presidenta" has been re-elected. Under current law, STF Ministers are compulsorily retired at age 70. By 2018, when Dilma's reign ends, she will have appointed another four STF Justices, all of whom will have passed her one and only litmus test: PT can do no evil.
That will make 10 out of 11 Justices, something Nicolas Maduro, Cristina Kirchner, Evo Morales and Rafael Correa were only able to do because of their dictatorial powers. Dilma is not a dictator … but she envies her "bolivarian" neighbors, and she's much smarter than they are. Just ask Lula, who knows all … or nothing (take your pick).
There is a light at the end of this tunnel, although it's still faint. The "PEC da Bengala" now before Congress would amend the Constitution to extend the mandatory retirement age for STF Ministers to 75. This makes eminent sense in an era when most 75 year olds are still in excellent mental and physical health, and in no need of a bengala ("cane") to lean on. Perhaps because the Amendment postpones the inevitability of a Bolivarian, PT-controlled STF, Minister Barroso is against it.
One awaits the position of Congress, and perhaps more important, of former President Lula. He has already whispered to his supporters that he plans on running for President again in 2018, when he will be 73 years old. Query whether he will need (or even want) a cane.
Michael Royster, aka THE CURMUDGEON, fetched up on Carioca shores some 37 years ago and still loves them; his favorite spectator sport is politics, viewed from a WASP-like perspective.