Opinion, by Michael Royster
RIO DE JANEIRO, BRAZIL – Sunday 105 million Brazilian voters went to polling stations and cast valid ballots for President for the second time this month. The turnout was some five million short of that of the first round, but that's typical in Brazil — many people voted in the first round for a candidate who did not make it into the second round, so they decided not to vote for either of the front runners.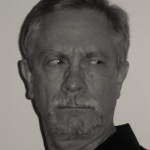 This year's election campaign was truly depressing, starting with the "deconstruction" of Marina Silva, carried out by both Dilma and Aécio. Deconstruction is a euphemism for "destruction" and it worked— Marina didn't make the second round, a surprise to many (including, he must admit, The Curmudgeon) after her early spectacular rise in public opinion polls.
The deconstruction continued apace, with the word "leviano" being bandied about. It means literally "frivolous" or light on content, but can also mean playing fast and loose with the truth. "Liar" was heard less often, but often enough. Mendacity ruled the waves.
And then there were the "ad hominem" personal attacks on both candidates. Dilma's people worked on portraying Aécio as a cocaine addict playboy who dislikes poor people. Aécio's people worked on portraying Dilma as a leftist demagogue who had known about the vast Petrobras corruption scheme.
Two days before the election, Veja magazine published a story claiming that Alberto Youssef, the plea-bargaining "doleiro" who allegedly financed both the mensalão and the Petrobras corrupt dealings, had testified that Lula and Dilma had known about both scandals. Both of them deny it and claim they'll sue.
Disappointingly, neither candidate offered any real alternatives as to how to improve the economy and the lives of Brazilians during the next four years. Dilma promoted more of what Lula and she had been doing, only better; Aécio said he'd improve it, but didn't say how. Moreover, Aécio was continuously put on the defensive by Dilma's claim that reducing inflation would mean increased joblessness and reduced subsidies, charges he was never able to rebut convincingly.
Geographically, the final results were similar to those of the second round in 2010. There is a sharp divide in Brazil between the North/Northeast, and the South/Southwest/Southeast regions. The former vote for PT and Dilma, the latter for PSDB and Aécio.
The key to the second round was the vote in two "home" states — Minas Gerais and Pernambuco. Minas Gerais is Aécio's home state; he was twice governor, and is now a Senator from there. Nevertheless, he lost the Presidential tally to Dilma. Pernambuco was the home state of the late Eduardo Campos, and Marina had carried it by a large margin in the first round. Given her support for Aécio, and that of Campos's widow, Aécio hoped to win the state, or at least come close. Instead, Dilma won seventy percent of the vote there.
If you can't carry your home state, you're in deep trouble in any election in the world.
Brazil will probably have four more years of Dilma, but we can't be entirely sure. Both the SEC and the U.S. Department of Justice are looking into the Petrobras scandal to see if there was securities fraud. Depending on what these investigations uncover, "impeachment" may become a buzz word in the next year or so.
Michael Royster, aka THE CURMUDGEON, fetched up on Carioca shores some 37 years ago and still loves them; his favorite spectator sport is politics, viewed from a WASP-like perspective.