Opinion, by Michael Royster
RIO DE JANEIRO, BRAZIL – On Groundhog Day, a prominent Brazilian daily announced that President Dilma had agreed to sack Petrobras President Graça Foster. The next day, the Sacred Cow emitted some of its usual methane gas, denying any such thing. The very next day (February 4th) the Sacred Cow pulled in its horns and admitted that Dilma would sack ALL its current directors.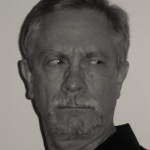 Were this bullfighting, the daily would be awarded ears, horns and tail. But, as everyone knows, Petrobras isn't bullfighting, it's another type of bull (we don't mean papal).
In Brazilian Portuguese, one way of saying "no" as in "what is there about 'no' you don't understand" is the phrase "nem que a vaca tussa" meaning, literally, not even if the cow coughs. Graça Foster had, honorably, submitted her resignation several times in the past, only to be told "no"; however, the Sacred Cow now has whooping cough, and even Dilma has heard.
If you're Dilma, whom do you select to put in charge of a Sacred Cow suffering from, potentially, bovine spongiform encephalopathy (BSE) commonly known as "mad cow disease" — which is usually fatal.
Enter Lula (from Stage Right). He has suggested Henrique Meirelles, whom he appointed as President of the Brazilian Central Bank in 2002 and kept in office for two terms. That makes eminent sense, for several reasons.
First, Meirelles has never had any connection whatsoever to Petrobras, so he hasn't been tainted by its monopolistic corporate culture or the Petrolão scandal. Second, Meirelles has always been a banker, and Petrobras badly needs financial expertise — it has more than enough technical expertise. Third, appointing Meirelles will significantly improve Petrobras stock price, because "the market" trusts him to do the right thing.
Don't bet on this appointment happening, though, because Dilma has never trusted the market, nor Meirelles; these days she doesn't trust Lula either.
The Curmudgeon plans to emit more bovine Smidgens opportunely. Stay tuned.