Opinion, by Michael Royster
RIO DE JANEIRO, BRAZIL – Carnival is all but ended; the only thing left on the agenda is the "Parade of Champions" this coming Saturday, when the top six finishers all get to go out again. This year's winner (for the thirteenth time) was Beija-Flor, the school everybody loves to hate, and vice versa.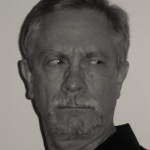 This year's victory was financed, at least in part, by the rulers of Equatorial Guinea, a relatively minuscule state located in and on the Gulf of Guinea, sandwiched between Chad and Gabon. The country's "President" took over in 1979 in a palace coup and has remained in office for 35 years. Because of its oil riches, it has one of the highest per capita incomes in all Africa.
Except that, paraphrasing Orwell, "all Capitas are equal, but some Capitas are more equal than others." The two most equal Capitas are billionaire bloodthirsty dictator Teodoro Obiang, and his jetsetting playboy son Teodoro Obiang. This last worthy has a few apartments in Brazil, worth perhaps less than his apartments in Paris, but still…. "Teodorin" (as Capita Minor is affectionately known in these parts) needs this pied-à-terre because he LOVES Carnival. And so does his Daddy, Magna Capita.
Which is why some Capita from Equatorial Guinea agreed to finance Beija-Flor's 2015 Carnival, to the tune of R$10 million or so. And why some Capita from Equatorial Guinea rented from LIESA two of the largest "camarotes" overlooking the Carnival parades (cost never disclosed). And why Magna Capita popped over from Bata (or was it Malabo) in a private jet, accompanied by ten bodyguards and forty sycophants.
This is somewhat surprising, because Beija-Flor has always had luxurious performances and displays, the sort that only big money can buy. The samba school itself has long been regally financed by the "Capo di tutti Capi" of the numbers racket "bicheiros" in Rio. Perhaps they realized that just being a Capo is not as lucrative as being a Capita.
Or perhaps they recognized that, having come in seventh out of twelve last year, they needed to up the stakes a bit in order to guarantee a return to normalcy. Up them they did, getting perfect ten's in eight out of nine judging categories, to finish 0.3 points in front of Salgueiro.
The final and tie-breaking category was "evolução" which has lot to do with survival of the fittest. All the media reported that Beija-Flor had occasionally opened up largish gaps between "alas" and floats: that's supposed to cost them points. Apparently, not one of the four judges was able to see any gap, much less "mind the gap". [Salgueiro supporters are justifiably livid.]
We can tie this into the latest political scandals, too. Lula, both as President and as ex-President, has made several trips to Equatorial Guinea, always financed by Odebrecht, one of the heavy construction cartel. Why?
Worse yet, in 2013, President Dilma forgave the sovereign debts of many African countries. Among them was poor little Equatorial Guinea, to the tune of R$27 million. So now you know where the Capita got their Carnival Capital.
Michael Royster, aka THE CURMUDGEON, fetched up on Carioca shores some 37+ years ago and still loves them; his favorite spectator sport is politics, viewed from a WASP-like perspective.