Opinion, by the Curmudgeon
RIO DE JANEIRO, BRAZIL — The Curmudgeon will depart from Brazilian politics briefly, to celebrate a date that changed the entire world. On 9/11/89, as the 9th of November 1989 is known everywhere in the world except the U.S., the Berlin Wall was dismantled, and with it the oppression of millions located behind the Iron Curtain. On that date 25 years ago, tens of millions of people around the world wept tears of joy, rather than tears of sadness or loss or regret.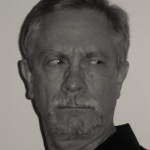 The Curmudgeon was in Rio, and his closest friends at the time were German born, so of course we all met at their home, turned on CNN and rejoiced. Several of the Germans were relentlessly pressuring their travel agents and Lufthansa itself, trying to book a place on the next flight to Germany. They were unsuccessful: half the world wanted to get a piece of the Wall.
A few days later, Brazilians voted in direct elections for President, for the first time since 1960. The first round of the election was held on the 15th of November, itself a memorable date because it marked the 100th anniversary of the date when Brazil became a Republic.
There were 22 official candidates for the Presidency, and the surprise leader after the first round, with 28 percent of the vote, was Fernando Collor de Mello. The even more surprising second place was Luis Inácio Lula da Silva, in front of many previously favored candidates.
In the runoff election, Collor soundly defeated Lula, who was portrayed by the mass media as a socialist; after the Fall of the Wall, the left was in complete disarray. Lula, still tied to the leftist movements, would run again unsuccessfully in 1994 and 1998, defeated by Fernando Henrique Cardoso.
But in 2002, Lula reinvented himself as more center left than socialist, and the strategy of "Agora é Lula" worked. Lula has been running Brazil since then, and will run it during Dilma's second term.
The Curmudgeon plans to emit more short(ish) Smidgens opportunely. Stay tuned.