Opinion, by the Michael Royster
RIO DE JANEIRO, BRAZIL – Yesterday's (and today's) news about the Lava-Jato ("Car Wash") arrests has driven from the front pages the fact that President Dilma, under pressure to name a new coven of Ministers, has failed to do so, preferring a jaunt to Brisbane for a G20 meet and greet.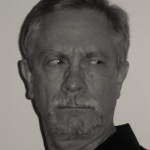 The reason for this crass procrastination is quite simple: a power struggle is now going on in Brasília. This struggle began with the "Volta Lula" ("Bring Back Lula") movement that ran until July when PT chose to have Dilma rather than Lula as its candidate, notwithstanding her lackluster first term performance.
The combat over ministerial appointments is, in reality, an attempted palace coup — the Palácio da Alvorada is the official residence of the President of Brazil. The combatants are its current occupant Dilma and its prior occupant Lula. The reason for the struggle is that Lula wants to return to the residence as President in 2018 and he's scared stiff that Dilma will choose a new team of ministers as bad as the current ones.
The most coveted Ministry is Finance. Guido Mantega, who did everything Dilma told him to do, was fired before the elections, but has been convinced to hang around after the election to eat copious crow and carry out all those changes he denied were necessary before the election—increases in interest rates, energy bills and gasoline at the pumps.
In 2002, Lula surprised everyone by appointing banker Henrique Meirelles as his Finance Minister, and by retaining all the economic bulwarks instituted by the Plano Real in 1994. The result was a thriving economy till 2010, which has soured under Dilma. If the economy continues to head south, Lula will not be electable in 2018. Therefore, he's championing Meirelles once again.
Dilma resists. PT is divided. The market and dollar swing up and down. Tension mounts.
We live in interesting times.
The Curmudgeon plans to emit more short(ish) Smidgens opportunely. Stay tuned.