Opinion, by Michael Royster
RIO DE JANEIRO, BRAZIL – The Curmudgeon thought that after 37+ years of living here in Brazil, nothing in the U.S. could really affect him. He was wrong: the Charleston atrocity definitely got to him.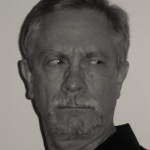 For many years, the Curmudgeon's bio, down the bottom of his The Rio Times columns, used to claim charter membership in "the most persecuted minority in (North) America today, the WASPs (google it) (get over it)." That will never happen again, because of Charleston and its antecedents.
For those who don't know the term, WASP is short for "White Anglo Saxon Protestant". WASPs have run the United States for almost all its history: before Obama, every POTUS save JFK was a WASP, and Congress has always been controlled by WASPs.
After the Charleston atrocity, the Curmudgeon has (far too belatedly) realized he ought to be ashamed of being a WASP. The Charleston atrocity reminded the Curmudgeon of numerous recent cases where WASPs killed unarmed blacks: Eric Garner in NYC, Michael Brown in Ferguson, Tamir Rice in Cleveland, Eric Harris in Oklahoma, and most recently, Walter Scott in North Charleston.
Racism is alive and ill in the U.S., which is still largely run by WASPs. Countless WASPs are racists; some of them are terrorists — that's right, terrorists. Consider Timothy McVeigh who blew up a building in Oklahoma City and, long before that, the Ku Klux Klanners who bombed a black church in Birmingham Alabama. The pasty-faced KKKid with the Confederate flag wired into his brain is as much a terrorist as any brown-skinned bearded Islamist.
I, the Curmudgeon, consider myself blessed to live in a culture where there are almost no WASPs, and almost no domestic terrorists. I am ashamed to have joked about WASPs being a persecuted minority — WASPs are the persecutors, not the persecuted, and it's no laughing matter.
The Curmudgeon first saw Rio's shores 47 years ago and decided to live here. He arrived almost 38 years ago, and still loves this town.