By Lise Alves, Senior Contributing Reporter
SÃO PAULO, BRAZIL – For the third consecutive time financial analysts, surveyed for the Brazilian Central Bank's Focus Bulletin, have increased their forecast for inflation in 2015, with the estimate going from 6.6 percent to 6.67 percent. The forecast continues to hover above the 6.5 percent maximum inflation target established by the Central Bank.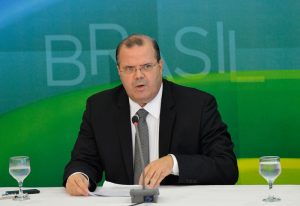 According to the Focus Bulletin, the forecast for the GDP growth for this year has also been revised downwards for the third consecutive time, now from 0.4 percent to 0.38 percent. Industrial production, according to the weekly survey, fell from 1.02 percent to 0.71 percent this year.
This week's Bulletin is important to set a scenario for members of the Central Bank's COPOM (Monetary Policy Committee) who will meet this week, starting on Tuesday, January 20th, to determine whether or not to increase the country's benchmark interest rate (SELIC).
The decision on the SELIC rate, which is currently at 11.75 percent per year, is expected to be announced on Wednesday after markets close.
In relation to the foreign exchange rate, analysts forecast that the R$/US$ will close at R$2.80/US$ this year. The latest survey also shows that analysts now believe that foreign investments will be a bit lower than earlier forecast (US$60 billion), and closer to US$58.2 million. The forecast for the deficit in the country's current account increased from US$77.4 billion to US$78 billion.
The weekly report, released on Monday morning, was the result of a survey conducted last week by the Central Bank with more than one hundred financial institutions.