By Ben Tavener, Senior Contributing Reporter
RIO DE JANEIRO, BRAZIL – As signs of a recovery in Brazil's economy continue to amass, the automotive sector appears to be leading the way with good news, with new assembly plants planned and reports pointing to major potential expansion in manufacturing capacity. Confidence in Brazil's economy is generally on the increase, and the Industry Confidence Index (ICI) has now risen to its highest level since June 2011.
The run of good news continued earlier this month, when German car giant BMW announced plans for a new US$260 million manufacturing plant in southern Brazil, creating at least one thousand new jobs. The first cars are set to roll off production lines by late 2014.
This news was later compounded with a report by the Banco Nacional do Desenvolvimento (National Development Bank, BNDES), seen by Valor business edition, which says Brazil's automotive industry would see production capacity jump over fifty percent by 2015 to 6.6 million units annually, from the current 4.3 million.
Members of Anfavea, the National Association of Vehicle Manufacturers, say new projects in Brazil over the next three years – including new factories, increased production and new jobs – will total R$41.8 billion (US$22 billion). Japanese and French companies will provide a sizable chunk of this investment: R$6.6 billion (US$3.5 billion) over the next three years.
BNDES economist Luciana Silvestre Pedro said she believes the Brazilian market would itself be able to absorb the increase in capacity as "many people are now able to afford to buy cars" thanks to a swelling middle-class with bigger incomes and a more favorable labor market, adding that Brazil would also be looking to take advantage of electric and low-emissions markets.
The expansion in capacity will increase Brazil's share of global automotive production, which has grown from 3.2 to 4.3 percent in the past twenty years. Emerging markets have managed to lure multinational producers because of their apparent growth potential, experts say.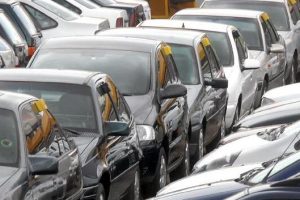 Neil Shearing, Chief Emerging Markets Economist at Capital Economics, tells The Rio Times that he believes any inward investment is welcome news, particularly outside of the commodities sector: "Historically, emerging economies have focused on cars as a big growth sector due to large consumer markets who wants cars and now have the income to support it."
"However, this has been tempered by concerns about government interference and economic protectionism in Brazil – which can only be effective if aligned with significant better infrastructure within the country and a big reduction in the 'Brazil cost.'"
The Brazilian government has been trying to tempt foreign car manufacturers to Brazil by offering tax breaks for those who majority-manufacture locally.
In January, Jaguar Land Rover confirmed it would open a factory in Brazil. Renault-Nissan said in 2011 it would open a second plant in Rio state and expand production at an existing plant in Paraná.
The government has long been encouraging Brazilians to buy more cars in a bid to boost the economy, by reducing IPI (industrialized product tax) to zero on some models, as well as ensuring cheaper loans. Spikes in sales have been recorded as the "expiry date" on lower IPI approaches, but tax breaks have been continually extended but experts warn this tactic has a limit.
Overall, Brazil's industrial sector has been performing better: production rose 1.5 percent month-on-month in August – the best result since May 2011 – and September saw new manufacturing industry jobs created. Economists say this has contributed to the recovery in the second half of the year after a lackluster first six months. But they warn that this is mostly stimulus-driven, "rebound" growth.