By Stephen Eisenhammer, Senior Contributing Reporter
RIO DE JANEIRO, BRAZIL – Bradesco is in the final stages of acquiring the Brazilian subsidiary of Spanish bank Santander, according to a report published in O Globo Sunday. Both banks have strongly denied the claim, with Santander saying their Brazilian arm was "not for sale" and Bradesco releasing a statement saying it "emphatically negated" the assertions made by the Rio based newspaper.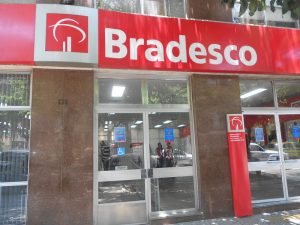 However, O Globo, who did not say where they acquired the information, affirmed that negotiations over the acquisition have been going on for the past eight months.
Were the deal to happen it would make Bradesco Brazil's largest bank; it is currently third behind Itau Unibanco and state-run Banco do Brasil.
Banco do Brasil is said to have been interested in the deal, but negotiations disintegrated over the issue of price.
O Globo suggested the acquisition might be in the region of R$64 billion (US$32 billion).
Santander has already been forced to pull out of its operations in Chile and Colombia in an attempt to shelter itself against the storm of the debt crisis currently ravaging Europe, which has hit Spanish banks particularly hard.
Santander's operations in Brazil account for around thirty percent of its global revenue.
Read more (in Portuguese).
* The Rio Times Daily Update is a new feature we are offering to help keep you up-to-date with major news as it happens.