By Ben Tavener, Senior Contributing Reporter
RIO DE JANEIRO, BRAZIL – Brazil is set to become the world's sixth economy by the end of 2011, if projections by the International Monetary Fund (IMF) and two leading economic consultancies, the EIU and the BMI, are correct. Brazil will overtake the United Kingdom, demoting it to the number seven spot and continuing a trend up the ranks of global economies after last year leaving Italy behind at number eight.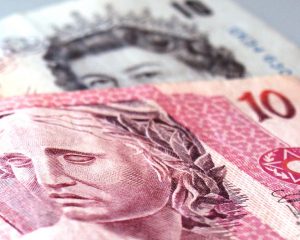 According to the predictions, Brazil's Gross Domestic Product (GDP) will reach US$2.44 trillion by the end of the year, narrowly outstripping the UK's – which is set to reach US$2.43 trillion.
Brazil's economy grew by 7.5 percent last year after minimal impact by the financial crisis which most countries had to weather in 2008-2009.
The Brazilian economy may not have boomed quite as much as was hoped this year, but it is still expected to grow by at least three percent, and is predicted to grow by a slightly higher 3.5 percent in 2012. This compares with growth in the UK of only 0.7 percent for this and next year.
However, Brazil will have to enjoy sixth place while it lasts, as the EIU's projections also suggest Brazil will lose the number six spot to India in 2013; however, it will regain the position again in 2014 as it overtakes France.
By 2020, Brazil should be moving up the table one more slot – as it leaves behind European powerhouse Germany, by which point its economy will be bigger than that of any European country, and globally only China, the U.S., India and Japan will be bigger.
The figures have not come as a surprise to analysts, whose extrapolations have predicted the rise in the Brazilian economy for years. However, they have arrived more quickly than many expected – mainly due to the greater effects of the global financial crisis in other countries.
Many analysts say that Brazil's general trend up the table of the world's largest economies is thanks to a growing middle class of consumers, who are spending more than ever.
Robert Wood, the EIU's chief economist specializing on Brazil, shares this view: "It's partly the story of the lower income classes rising up in Brazil to join the middle class – and partly the sheer size of the population of nearly 200 million," he said.
But economists also believe Brazil is currently riding a wave of increasingly solid trade links with China, whose unquenchable thirst for the commodities Brazil specializes in and relies upon – soy beans and iron ore – have been pushing the Latin American leader up the global rankings.
Wood also warns that it will not be forever: "We are in the middle of a commodity super-cycle that will last for some time but at some point the really good times Brazil is enjoying will cool off a bit," he explained.
And indeed, the signs of this "cooling-off" might already be visible: Brazil's commodities index, the IC-Br, recently saw a fall in its year-on-year rate of increase to 15.5 percent in October, as opposed to nearly 25 percent in the twelve months to September, representing a fall of 3.29 percent in October.