By Lise Alves, Contributing Reporter
SÃO PAULO, BRAZIL – The Banco Central (BC, or Central Bank) in Brazil released its Second Quarter Inflation Report Thursday forecasting higher inflation and lower GDP for 2014. The BC decreased its forecast for Brazil's GDP growth from 2 to 1.6 percent this year.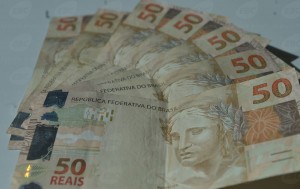 Due to the drought registered at the beginning of the year, the quarterly report shows agribusiness production should grow less in 2014 – from an estimated 3.5 percent to 2.8 percent.
The forecast for industrial production went from a growth of 1.5 percent to a decline of 0.4 percent, also according to the report.
The findings also call for the IPCA (Consumer Price Index) to close at 6.4 percent this year, up by 0.3 percentage points from the forecast released in March.
Although the latest inflation forecast is above the center of the target (4.5 percent) it is still just below the high limit of 6.5 percent. According to the Central Bank the probability that inflation will surpass the upper limit of the target is 46 percent. Inflation forecasts for 2015 also increased from 5.5 percent to between 5.7 and 6 percent.
Export and import forecasts were revised from 1.3 percent to 2.3 percent and from 0.9 percent to 0.6 percent, respectively. The BC also estimated that by the end of 2014 the foreign exchange rate will be at R$2.25/US$1 and the Selic (benchmark interest rate) at 11.00 percent per year.
In 2013 the Brazilian GDP registered a growth of 2.5 percent according to the IBGE (Brazilian Statistics Bureau).
Read more in Portuguese).
* The Rio Times Daily Update is offered to help keep you up-to-date with important news as it happens.