By Mary Bolling Blackiston, Contributing Reporter
RIO DE JANEIRO, BRAZIL – According to a January 2014 survey conducted by the leading British weekly, The Economist, Brazil has the fifth most expensive Big Mac in the world. Selling at US$5.25 (or R$12.60), one of the McDonald's chain's most popular burgers is nearly fifteen percent percent more expensive than its equivalent in the U.S., which sells for US$4.62.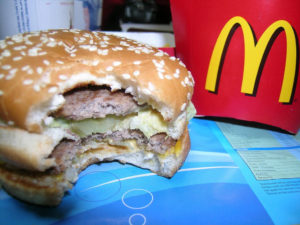 The most expensive Big Mac in the world can be found in Norway, retailing at US$7.90. Venezuela has the second highest, at US$7.15, followed by Switzerland and Sweden. Big Mac lovers would have a feast in India, home of the cheapest burger, which sells at US$1.54.
The Big Mac Index was created in 1986 by The Economist, as a way of comparing the purchasing power between two currencies. The index is based on the economic theory of purchasing power parity (PPP), which, it is the idea that "in the long run exchange rates should move towards the rate that would equalize the prices of an identical basket of goods and services (in this case, a burger) in any two countries." The index measures the PPP in over one hundred countries.
The Big Mac Index even adjusts for income, displaying a map of the countries where the sandwich is overvalued and undervalued, and to what percentage. Brazil is therefore not only home to the world's fifth most expensive Big Mac, but more importantly, it also has the fifth most overvalued burger.
The map shows the Big Mac to be overvalued by 13.5 percent in Brazil. Meanwhile, the U.S., despite having a more expensive Big Mac than many other countries, is overvalued by 0.0 percent. On the other end of the spectrum is India, where the sandwich is undervalued by 66.8 percent.
Many Brazilians seem to be in agreement that the Big Mac is far overpriced. Carioca Pedro Marinho finds that "it's not worth it – you can buy a much cheaper burger elsewhere, that tastes just as good. I don't know why the price is so high for a Big Mac here. I find it really absurd, especially when comparing [the price] to other countries."
Read more (in Portuguese).
The Rio Times Daily Update is a feature offered to help keep you up-to-date with major news as it happens.