By Ben Tavener, Senior Contributing Reporter
RIO DE JANEIRO, BRAZIL – Public spending in Brazil increased by 10.7 percent in 2012, according to figures revealed by the Integrated Financial Administration System (SIAFI), with the majority of this investment funding social programs, particularly through the health and education departments.
Among problems highlighted with stronger funding are lackluster performance by the economy, and the so-called "Brazil cost" – the panoply of negative factors that discourage companies from investing in Brazil.
In 2011, the government implemented 62 percent of investments that had been officially sanctioned; in 2012, just 40.1 percent of the R$114 billion (US$57 billion) allocated was invested.
Yet despite pleas from President Dilma Rousseff to increase investment in infrastructure and social programs to stimulate the country's sluggish economy, big-budget ministries have failed to maintain the levels of investment seen in 2010, O Globo newspaper reports.
They include the ministries of Transport, Cities and National Integration, which have been charged with improving Brazil's overstretched infrastructure, one of the greatest obstacles to growth and contributors to the "Brazil cost". Treasury Secretary Arno Augustin has attempted to curb concern over the figures, telling reporters that investments would "accelerate in 2013."
UFPR economist Professor Luiz Esteves explains that lower levels of investment, along with weak GDP figures, now estimated at less than one percent growth for the last year, were the two overriding features of the Brazilian economy in 2012.
"For an economy to grow at considerably higher rates, it is essential that the investment rate be consistent with that level of growth. [We] estimate that for Brazil steady annual growth of four to five percent would require a level of investment greater than 23 percent of GDP. In recent years, Brazil has invested between 18 and 18.5 percent," he tells The Rio Times from Paraná.
Professor Esteves notes that while the private sector component of that investment has been lower than other emerging economies, the greatest weakness lies with public investments, which represent only ten percent of total investment, a level that would making the 23 percent rate of GDP investment virtually unattainable. Public investment would need to triple to fall in line with similar emerging economies, he concludes.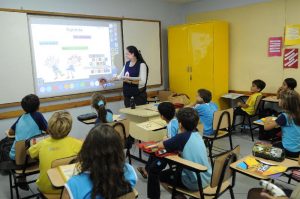 Economists have said that resources must be plowed into all sectors that will increase the productivity and international competitiveness of the Brazilian economy: education, infrastructure, science and technology, energy. As well as anything that will modernize and reduce bureaucracy within the state and its regulatory agencies, and make investing in Brazil attractive, efficient and light on paperwork.
Yet analysts are encouraged by the small upturn in GDP figures at the end of 2012, and the fact that public investments should increase in the coming year. It gives hope of a modest recovery in 2013 and signal an end to the slump in foreign investment that was in part triggered by a change in the country's exchange rate policy.
That change in policy has been labeled by some as a 'necessary evil' that has led to tangible losses for businesses, reduced domestic consumption, poor exports, and a lack of industry incentives for investment in 2012. A fall in the price of commodities, upon which Brazil relies heavily, and the general poor state of the global economy have also hit Brazil hard in recent times.
Although the cycle of cuts to the benchmark SELIC interest rate has been halted, economists do not discount the idea of further cuts later in 2012, after the country deals with above-target inflation of one percent. Economists have also predicted Brazil's currency, the real, to fall further against the U.S. dollar in 2013.
Economists appear not to agree with the government's prediction of 'four percent or more' growth, and instead believe growth will be in the order of 2.5-3.0 percent, up markedly on 2012 but still uninspiring when compared to the 7.5 percent growth seen in 2010.