By Lise Alves, Senior Contributing Reporter
SÃO PAULO, BRAZIL – Brazil's Planning Ministry has reduced its growth forecast (GDP) for the country's economy in 2015 from 2 percent to 0.8 percent. The reduction in estimate comes only weeks after the government had announced it had revised its GDP growth estimate for next year from 3 percent to 2 percent. The new estimate was sent to the Congressional Budget Committee and will be incorporated in the 2015 Budget Bill now under discussion in Congress.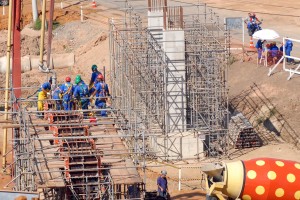 "The estimates for the growth of the GDP and inflation used for the update of the target proposal is based on market forecasts, surveyed by the Central Bank's Focus Bulletin," stated the Planning Ministry in a press release.
The current forecast is in line with market estimates for 2015. According to the Focus Bulletin, a weekly survey conducted by Brazil's Central Bank with 100 financial institutions, market analysts believe that the GDP will grow by 0.77 percent next year. The forecast for economic growth this year, according to the Bulletin, is of 0.19 percent.
With the 0.8 percent increase in the country's GDP, the primary surplus for next year should total R$ 66.3 billion. Last week, newly appointed Finance Minister, Joaquim Levy, stated that the primary surplus target for next year would be 1.2 percent of the country's GDP. This year, due to an extremely weak economic growth, the government's primary surplus target of 2014 of R$ 99 billion was reduced to a mere R$ 10 billion.
In 2013 the Brazilian GDP registered a growth of 2.5 percent according to the IBGE (Brazilian Statistics Bureau). The Planning Ministry's GDP forecast for 2016 is of 2 percent and for 2017 of 2.3 percent.