By Lucy Jordan, Senior Contributing Reporter
BRASÍLIA, BRAZIL – Despite the city of Rio being recently named by The New York Times as a top destination for 2013, Brazil's slowing economy and high ranking as an expensive place to live and travel has the government working to make tourism more attractive, focusing recently on spiking hotel prices.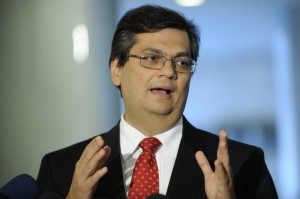 In addition to the domestic demand, the government is keen to take advantage of its approaching mega-events – beginning with this year's Confederations Cup and followed by the 2014 World Cup and the Olympic Games in 2016 – to establish itself as a major worldwide tourist destination.
Brazil is hoping to attract some six million foreign tourists in 2013, the president of Embratur, the Brazilian Tourist Board, Flávio Dino, told Globo, and is paying close attention to the tariffs charged by hotel chains throughout the country.
Dino said he plans to meet with industry representatives next month to discuss prices. He said the government is considering other options to make tourism here more affordable, such as granting new tax breaks to the tourist industry with the condition that cost savings are passed onto consumers.
Last year, the industry was exempted from payroll tax under the program "Brasil Maior". Instead of collecting twenty percent of the payroll, companies in the tourism sector started paying a rate of two percent of revenue. "This relief was an important step," the president of Embratur told Globo. "In addition, there will be a reduction in the cost of energy, one of the main expenses of hospitality," he said. "We want fair rates."
According to Globo's interview with Dino, after seeing the increase in rates during last year's Rio+20 conference, Embratur decided to monitor the difference in prices offered to foreign tourists. Every fifteen days the board compares prices of hotels when searched for from ten Brazilian cities to the prices offered when the search is done from ten other locations abroad.
The president of Embratur also criticized the prices charged for flights in Brazil. He called the increase the cost of domestic flights at the end of 2012, which in some instances ran into the thousands of reais, "nonsense." He suggested that recent mergers and acquisitions in the sector had led an escalation in air fares by reducing competition. Gol bought Webjet in October last year, while Chilean flag carrier LAN took over TAM, the biggest airline in Brazil, in June.
Read more (in Portuguese).
* The Rio Times Daily Updates feature is offered to help keep you up-to-date with important news as it happens.