By Lise Alves, Senior Contributing Reporter
SÃO PAULO, BRAZIL – Officials from Brazilian conglomerate Odebrecht have signed a preliminary agreement with Peru's prosecutors' office to return more than US$8.9 million from illicit gains to the Latin American country.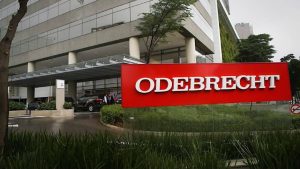 Peru is one of the several countries where Odebrecht has admitted that officials were bribed so that the company obtained lucrative contracts.
"In the case of Peru, we are making a preliminary agreement to expedite the obtaining of information, but the Peruvian prosecutor will continue to advance investigations with Switzerland, Brazil and other countries involved," said a press statement released by the Brazilian company last week.
The Peruvian government has also confirmed that this preliminary agreement is not expected to be the end of the agreement between the country and the company.
In a statement, the Peruvian Prosecutor's Office said that the amount "should not be understood as the total quantification to be determined in the final agreement, nor is it related to civil reparation [compensation], but rather only to the gains from the crime, which is a matter of confiscation".
Also according to officials the preliminary agreement is exclusively related to the company, and does not extend to executives linked to fraud.
At the end of 2016 the Peruvian government announced that the Brazilian company would not be able to participate in new contract bids with the government due to its involvement in 'acts of corruption'.
As a part of a widespread deal between Brazilian federal prosecutors and Odebrecht executives, the company admitted in December payments of US$29 million in bribes to Peruvian officials to win public works contracts in the country between 2005 and 2014.
At the end of 2016, the Panamanian government also announced it was prohibiting the Odebrecht Group from obtaining any contract in future public bidding processes.
According to officials, the multinational Brazilian conglomerate is accused of paying US$59 million in bribes to Panamanian officials to obtain construction contracts.