By Lise Alves, Senior Contributing Reporter
SÃO PAULO, BRAZIL – In the first Focus Report of 2016, released by Brazil's Central Bank on Monday, economists increased this year's inflation forecast from 6.86 percent to 6.87 percent and now believe that the contraction in the country's GDP will also be greater, going from 3.70 percent to 3.71 percent. For 2015, the Focus Report shows inflation should close at 10.72 percent, the highest index since 2002.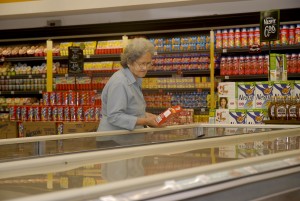 Economists surveyed for the report believe that the factors which led inflation to two-digit numbers in 2015 will continue to pressure prices this year.
These factors include the surge of the U.S. dollar in comparison to the Brazilian real and the increase in prices of regulated items such as water, energy, fuel and public transportation. Due to this pressure, economists say it is very unlikely that inflation will fall within the government's target of 4.5 percent, or even remain below the established ceiling of 6.5 percent.
Late last year, the Central Bank had already admitted that inflation is only expected to fall within the target range in 2017. The last time Brazil's official inflation remained above the target ceiling for two years in a row was in 2002 and 2003.
For the country's Gross Domestic Product (GDP), economists are bracing for another negative year in terms of growth. According to the survey, the forecast of a contraction of over 3.80 percent would be the worst result in more than 25 years.
The Focus Report is a weekly survey conducted by the Central Bank with forecasts from more than one hundred financial institutions.