By Lise Alves, Senior Contributing Reporter
SÃO PAULO, BRAZIL – This week the government announced it had authorized the increase of gasoline and diesel fuel prices at Petrobras' refineries. The price increase will vary from four percent for diesel to six percent for gasoline. The increase in fuel prices, say analysts, is likely to put more burden on an already pressured inflation.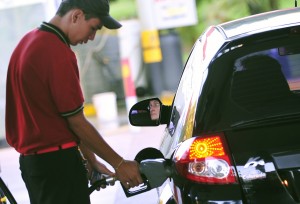 "That (increase in fuel prices) will dash hopes that inflation had peaked following a surge over the first half of this year," according to Neil Shearing, Chief Emerging Markets Economist at Capital Economics.
According to the Capital Economics economist the latest increase in fuel prices will add around 0.2 percentage points to the headline inflation rate for next month. Shearing, however said the primary concern for government officials over the coming weeks and months continues to be the devaluation of the Brazilian currency.
"We doubt that the inflationary impulse from the latest round of fuel price increases will be large enough to have much of a bearing on monetary policy," stated the release sent to Capital Economics clients this week. Although the consultancy group believes that the interest rate tightening cycle is now over the main risk to the country's economy stems from the Brazilian real, "if it falls further over the coming weeks, the Central Bank could yet be forced to restart rate hikes".
At the beginning of the year the government increased fuels prices – raising the cost by R$0.22 per liter in gasoline and R$0.15 per liter in diesel prices at distributors.