By Lise Alves, Senior Contributing Reporter
SÃO PAULO, BRAZIL – Giant automaker, General Motors (GM) is said to be reassessing its plans to invest more capital in Brazil, due to the country's weakening economic situation, according to Brazilian news company Estado de S. Paulo. In 2015 GM announced investments of R$6.5 billion for the development of new products and technology through 2019, which are now in question.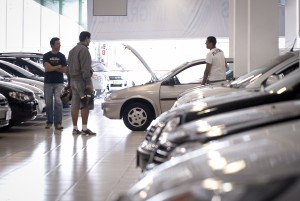 In an interview with the Brazilian daily newspaper, the company's president, Dan Ammann, said the company was reconsidering new investments in the South American giant if the country's economic and political situation does not improve.
"I hope to see some signs of political and economic advances in the next 6 to 12 months, which would allow us to continue with the planned investments," the GM president is reported to have said during the interview.
Ammann visited Brazil last week to review projects in the country. During the interview the GM leader expressed his concern with the current economic situation.
"We have been here [in Brazil] for 91 years and we are accustomed to the high and low cycles here in Brazil and in South America," Amman was reported to have said, "but what is of concern now is that there may not be a solution for the next three years."
According to ANFAVAE (Brazilian automakers association) the results for 2015 were disappointing, with 2.43 million vehicles produced, a retraction of 22.8 percent during the year. Automakers were forced to suspend production and 11.4 percent of the jobs in the industry were closed. For this year, the outlook is of stability in production, with only a 0.5 percent increase, due to a positive perspective for exports.
In July of 2015 Amman met with Brazilian President Dilma Rousseff and announced investments of R$6.5 billion for the development of new products and technology until 2019. These investments now are hanging in the balance, waiting for an improvement in the country's economic scenario.