By Andrew Willis, Contributing Reporter
RIO DE JANEIRO, BRAZIL – A new Brazilian start-up company, GringoLocal, will plunge into the competitive 'deals' market in the coming months, aiming to connect tourists with local services that may otherwise fall under the radar. The company plans to set itself apart from U.S.-focused competitors like Travelzoo and Gtrot by tapping into the Latin American and European markets, as well as prioritizing more specialized providers.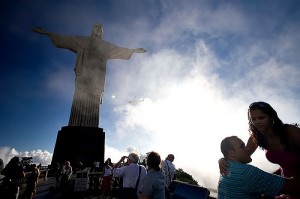 The company plans to make it easier for tourists to find out about local offers on tours, bars, restaurants and other services, while sidestepping frequent language barriers and providing more up-to-date information than most guidebooks. To do this, GringoLocal will aggregate deals from several sources.
Asked how their website would help visitors to Rio de Janeiro, GingoLocal chief executive Wilton Pinheiro told The Rio Times: "We are always searching for local deals … at sites like Groupon, Peixe Urbano, [and] ClickOn. We translate those deals to English, convert the price into U.S. dollars and do some curation over all the offers we publish."
According to Pinheiro, the new company will seek to exploit the plethora of deals and coupon websites that have emerged in recent years, using them as a resource to connect with local providers.
The GringoLocal team is made up of four people, including computer engineers Pinheiro and Daniel Madruga, the chief technology officer. The two Brazilians have been business partners since 2008 and created B2Learn, a startup sold in 2011, as well as Brazilian travel website ViajeMe.
The group launched a prototype website a month ago and are now shaping the final GringoLocal product, expected to launch this December. Company funding is reported to be approximately US$100,000.
Every year around five million people visit Brazil, forty million visit Italy, 55 million visit Spain and seventy million visit France, with a large share of those travelers looking for a unique experience, argues the team. Their target market is the roughly US$80 billion spent on tours, activities and restaurants in Latin America and Europe each year.
Revenue for the new Brazilian startup will be earned from commission and referral fees from deals bought over the site, as well as booking fees for deals bought at GringoLocal.
The startup hopes to be profitable within six months, using word of mouth and also an active marketing campaign including Google Ads and Facebook Ads to spread the message.
If however things don't go according to plan, Pinheiro says the group is prepared to alter its business strategy. "We are mentally and financially prepared to review the business model for the next eight months," he recently told Tnooz, a travel tech website.
"We believe the tourist scene is dynamic, thus new experiences appear every day," Pinheiro added. "So even if both initiatives [ViajeMe and GringoLocal] become unsuccessful, the problem will continue to exist and our motivation to find a solution will be even greater."