By Fiona Hurrell, Senior Contributing Reporter
RIO DE JANEIRO, BRAZIL – A new project aimed at addressing the language barriers in Rio has recently been introduced in the hope of improving communication between foreign tourists and taxi drivers operating in the city. The company behind the program is Meritus Partners, a development group focused on enhancing quality and service within Rio's hospitality division.
On account of the communication challenges discovered between tourists and Taxi drivers, Meritus Partners designed the course, aptly named, 'Hey Taxi,' to instruct drivers on specific English required in transactions with tourists and to encourage a positive interaction between driver and passenger.
The project is managed by Meritus Partners' founders, Ana Biavatti, a Brazilian national, and her partner Erwan Garnier, a French professional with significant experience in the hospitality industry. His prior projects include the 'Unusual Boutique Hotel' in Búzios, considered by Conde Naste to be "the best hotel in South America in 2010."
Biavatti explains how the concept was formed. "Since May, when I started conducting research with the cab drivers in Rio, I have learned that they have very limited understanding and awareness of their role in the hospitality sector yet they are the host of the city, the first impression of a foreign tourist."
Having worked closely with the hospitality sector for some time, Biavatti saw the importance in providing taxi drivers with the tools to acquire basic level English that would help them in their dealings with tourists who are unable to communicate in Brazil's native language.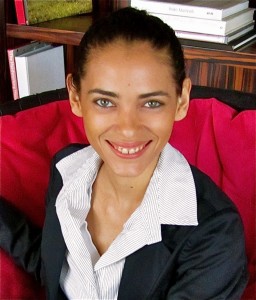 Biavatti's initial research in to peoples' experience with taxis in Rio was something of a disappointment to her. She admits "Some travel sites report that Rio has the worst taxi service in the world. The rates the users give to the service in Rio are really low in terms of cleanness, cordiality, and knowledge of the itinerary and driving ability."
Fortunately the program is already proving popular with the taxi drivers of Rio who she says can already foresee the benefit of the course. She explains "They hope that if they offer a good service to a tourist during their stay they will always call the same cab driver. And if they offer a good service to expats who live here, they hope to be called again and promoted into the expat network."
The 'Hey Taxi!' course has been carefully designed with the driver and passenger in mind as well as taking into account the driver's time constraints and affordability. "We hope to get accreditation with the Ministry of Education, support within the Ministry of Tourism and be able to offer a certification recognized by public institutions. As well as that, we hope to have a seal (displayed on the taxi window) which would identify the drivers that speak English" adds Biavatti.
With the groundwork already laid, Biavatti and Meritus Partners look forward to 'Hey Taxi!' gathering momentum, admitting, "We are just starting and so far it has been very positive. We hope soon we will have at least one hundred taxi drivers finishing the course every three months. Then, all will depend on our capacity to meet the demand. Wish us good luck!"