By Jay Forte, Contributing Reporter
RIO DE JANEIRO, BRAZIL – The National Confederation of Trade in Goods, Services and Tourism (CNC) reported yesterday, July 13th, that the Consumer Intention of Families was stable from June to July this year. However, compared to July 2015, there is a 21 percent decrease in the consumption intention of families across Brazil.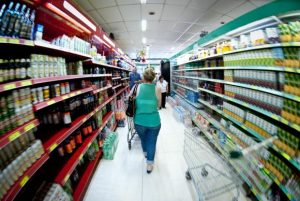 According to the CNC, consumer confidence remains low and the recovery will happen slowly, as households are still highly in debt. An earlier report from the CNC showed the percentage of indebted households fell to 58.7 percent in May 2016, an improvement from 59.6 percent the month before. The year before, in May 2015, 62.4 percent of respondents reported to be in debt.
However the number of families who reported they will not be able to pay off their debt (and remain delinquent) also increased in the period. This share reached nine percent this month, compared to 8.2 percent in April and 7.4 percent in May last year.
"The higher interest rates and less favorable scenario of labor market negatively impacted the indicators default, the perception of families in relation to their debt and their ability to pay," explained CNC economist Marianne Hanson.
Credit cards are the main source of household debt according to the CNC report: 76.6 percent have debts with cards. Then come the monthly aparecem payments (15.6 percent), personal loans (11.3 percent) and car loans (10.8 percent). On average, the time for payment of arrears is 62.4 days.
The new report on consumer spending now shows that the Consumer Intention of Families, compared to July 2015, has seven components with worsened results: current job (fell ten percent), professional perspective (-9.8 percent), the current consumption level (-34.5 percent), current income (-18.9 percent), hiring purchases (-25.5 percent), consumer perspective (-29.7 percent) and time to buy durable goods (-31.3 percent).
In addition to household debt, Juliana Serapio, economic advisor to the CNC explained the outlook was also tied to macro economic issues, "Consumer confidence is directly linked to the stability of the political and economic framework. The contraction in retail sales is in line with the weakening of confidence observed in the ICF."