By Lise Alves, Contributing Reporter
SÃO PAULO, BRAZIL – The main consumer inflation index in Brazil for services such as food and transportation, the IPCA, is likely to rise during the World Cup Games (from June 12th to July 13th), increasing inflation for June and July, according to economists.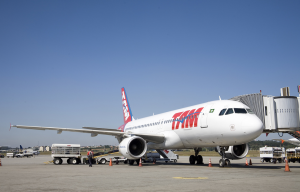 "We are forecasting inflation at 0.42 percent in June and 0.23 percent in July," says Alessandra Ribeiro, economist and partner at Tendencias Consultoria in São Paulo. "During these months annual inflation is likely to surpass the government's inflation target ceiling of 6.5 percent."
According to the economist, air travel and going out to eat are the likely causes of such rises in these two months. "Airline tickets, which decreased by over 21 percent in May are showing increases of 25 percent for June," says Ribeiro. In April and May air travel actually helped slow inflation rates.
According to the Tendencias Consultoria's forecast, going out to eat will become 0.58 percent more expensive in June, especially in cities hosting the games. If you stay at home and watch the games, says the economist, both non-alcoholic and alcoholic beverages will also be more expensive to buy.
Hotel prices are also on the rise. Tourists who have decided at the last minute to travel to one of the twelve host cities are also likely to pay slightly more for hotel accommodations. "The sector of the index which includes hotel accommodations is expected to increase by 0.95 percent in June," says Ribeiro.
The inflationary pressure, however, is unlikely to have long-lasting effects on inflation. Although inflation is only likely to drop below the target ceiling in December, Ribeiro says that her consultancy group is forecasting that the target ceiling will not be surpassed for the annual 2014 rate.
The consultancy believes that although the World Cup should have some influence on consumer services prices during the period of the games, the tournament is unlikely to cause a big impact on the annual inflation rate. Brazil's Central Bank inflation target is 4.5 percent, with a two percent margin error.
Brazil's Central Bank also forecast an increase in inflation during this month long period. In an inflation report released in December 2013, the entity admitted that mega-events such as this year's World Cup and the 2016 Olympics in Rio de Janeiro were likely to pressure inflation.
"Price shocks due to mega-events may be slightly inflationary," stated the report, with the maximum effect over inflation being felt a year after the event. The report added that the impact of the price shock would "wear off six years after the event."
In its latest inflation report, the Central Bank says that there is a 38 percent chance of not meeting the inflation target in 2014. Market estimates, however, are a bit higher. Due to rising interest rates and higher foreign exchange rates, the market estimates there is a forty percent chance that inflation will surpass the 6.5 percent mark this year. In 2013 the IPCA index registered a 5.91 percent inflation rate.