By Lise Alves, Senior Contributing Reporter
SÃO PAULO, BRAZIL – Petrobras announced Thursday afternoon an increase in gasoline and diesel prices. According to the state-controlled petroleum giant prices of gasoline at refineries increased by three percent, while prices of diesel oil went up by five percent.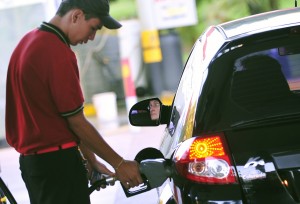 The increases went into effect at midnight on Friday, November 7th. At the pumps these increases will mean consumers will pay an average of six cents more per liter of gasoline and nine cents more for diesel.
This is the first time in eleven months that gasoline prices have gone up. Nonetheless, the market was not expecting an increase this early after Presidential elections.
At the beginning of October, Finance Minister, Guido Mantega had told reporters that gasoline prices were likely to be increased by the end of the year, and on Tuesday Petrobras' president, Maria das Graças Foster, had said that the increase of gasoline "would not be announced, but rather implemented".
Analysts interviewed by local media after the announcement said that the increase was lower than expected by the market, which was forecasting an increase of five percent for gasoline prices. These economists said the price increase was lower because an increase of five percent would have taken the 2014 IPCA (Consumer Inflation Index) to exceed the government's annual target of 6.5 percent.
According to economists, although petroleum derivative prices have been falling on the international market, this latest increase in fuel prices in Brazil is an attempt by the government to decrease the enormous debt Petrobras has incurred over the years.
One of reasons for this multi-million dollar debt is due to the company's policy of not increasing domestic gasoline prices in the past, keeping it significantly below international prices to control the country's inflation.