By Nelson Belen, Contributing Reporter
RIO DE JANEIRO, BRAZIL – On Monday, October 3rd, the day after Brazil's municipal elections, the U.S. dollar fell to its lowest level since August earlier this year, closing at R$3.206/US$1, a decline of R$0.046 (-1.41 percent).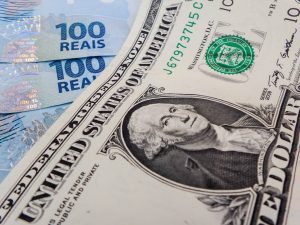 That figure marks the lowest for the U.S. dollar, since August 22nd when it was trading at R$3.202. For the year, the dollar is down 18.8 percent.
While the U.S. dollar fell on Monday, the Stock Exchange of São Paulo (Bovespa), registered positive gains, closing at 59,461 points, up 1.87 percent, with volume trading at R$5.95 billion. That was the biggest daily high since September 2nd when the index had risen 2.37 percent.
Bradespar, the industrial arm of Banco Bradesco, had one of the biggest increases of the day, rising 5.12 percent to R$10.26, on the back of investor anticipation of a new shareholders' agreement with mining company partner, Vale.
Companhia Siderúrgica Nacional (National Steel Company), the second largest steel-making company in Brazil, also had a big day, up 5.18 percent, closing at R$9.54. Analysts attribute the rise to the company's recent announcement regarding its disposal of assets, including the sale of its stake in Congonhas Ores, the second largest producer of iron ore in Brazil, to China Brazil Xinnenghuan International Investment (CBSteel).
The reaction of financial markets, a day after the first round of municipal elections, was also attributed to the election results, namely the growth of PMDB and PSDB-run municipalities and a drop in the number PT-led municipalities.
"The markets liked [the election results], it gives more power to the coalition that supports Michel Temer," said Alvaro Bandeira, chief economist at ModalMais to O Globo. "The big loser was PT, which was reduced in the number of mayors by about 60 percent, and lost in almost every capital."