By Lise Alves, Senior Contributing Reporter
SÃO PAULO, BRAZIL – With Brazil facing one of the worst economic crisis in its history, government officials, private companies and international organizations are scrambling to find ways out of the dismal economic scenario. The solution to the economy's recovery, many say, is through increased productivity, stability and predictability, but to obtain these factors, Brazil must first tackle some very big problems.
For the International Monetary Fund (IMF)'s executive director, Otaviano Canuto, the country's ability to recover from the crisis will invariably force it to deal with three important factors which are holding it back: deficient infrastructure, terrible business environment and a lack of qualified labor.
"These three problems are limiting the country, reducing productivity and decreasing (the country's) competitiveness. Any improvement will only come after it addresses these three problems," said Canuto on Tuesday during a conference at AmCham-Brazil in São Paulo.
For the IMF executive with government spending (as a proportion of the GDP) increasing from 22 percent in 1991 to 34 percent in 2014 Brazil has no money left to invest in infrastructure.
"The social advances seen in the last few years were at the cost of more public spending and not significant gains in productivity," said Canuto, adding that, "Brazil has one of the worst productivity indicators in Latin America, losing to countries such as Colombia, Mexico and Peru."
To improve productivity said Canuto, Brazil must first improve its business environment. "Brazil is among one of the most economically closed nations among its peers," said the IMF executive. This terrible business environment generates distortions in the economy and discourages the private sector from investing in innovation and expansion.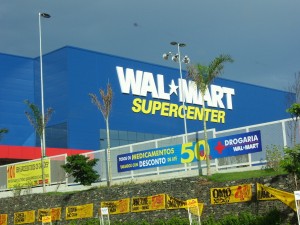 For Julian Nebreda, recently appointed CEO of AES Brasil, the lack of stability in rules and regulations, especially in the energy sector, is also a limiting factor for investments.
"It is hard to do business without long-term stability in (regulatory) rules in the energy sector," said Nebreda, who noted that nonetheless he still considers the country an attractive place to invest.
The CEO says that due to the current crisis, sectors such as his, in the past strongly dependent on public financing for projects, are now seeking private financing to guarantee the energy projects in the future.
Long-term stability is also a concern for the country's retail sector. Walmart Brasil's CEO and President, Flavio Cotini, said that although every crisis brings opportunities, "the private sector requires predictability". According to the executive, long-term planning is hard to do with rules and economic indicators changing suddenly so often.
"I have worked in the (Latam) region for a lot of years now and lived through hyperinflation in Brazil, but I have never faced such a volatile period as the one we faced last year," said Cotini. Despite investing more than R$ 1 billion last year, Cotini says the company had to close sixty of its more than 500 stores in Brazil in 2015 due to the economic scenario.
Nonetheless these businessmen are confident that the economic crisis will someday pass, and companies like Walmart and AES say they will invest this year what they can, hoping that in the not-so-far future these investments will render dividends.
"Those who bet against Brazil in the long-term tend to lose," concluded Brian Winter, Vice President of Policy at AsCoa (Americas Society/Council of the Americas) and Editor-in-Chief of Americas Quarterly.