By Leo Byrne, Contributing Reporter
RIO DE JANEIRO, BRAZIL – The economic fallout from Congress' divisive decision to overturn the presidential veto on the redistribution of oil royalties continued this week as the main oil producing states reviewed their budgets and prepared themselves for potential revenue cuts.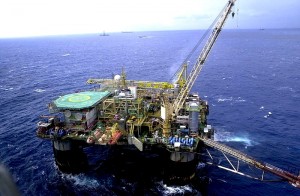 The backlash from producing states was felt almost immediately last Thursday as Rio de Janeiro quickly started searching for ways it could hope to recoup the potential losses that by 2020 could be as high as R$38.5 billion.
The timing of congress' decision is especially poor for Rio given its exposure to the vast expenses that are accruing in the run up to the 2014 World Cup and 2016 Olympics.
Rio de Janeiro's governor Sergio Cabral stated that this year's losses would amount to R$3.1 billion and subsequently ordered the suspension of all non-legally mandated state payments. Congressmen in Rio also made their displeasure known as they drafted a letter to Cabral calling for the suspension of environmental licenses on oil production in the state.
Such a suspension would be tantamount to holding the country's hydrocarbons to ransom as without environmental licenses exploration and production activities within the state would cease. This would have severe consequences for Brazil's hydrocarbon sector given that the state or Rio accounts for 67 percent of the country's output according to some reports.
"Royalties are compensation for the impact of resource extraction. Those licenses were based on a certain level of royalties that no longer exist and we would have to look at new guarantees for environmental impacts," Rodrigo Bethlehem, one of the congressmen said on CBN Radio.
The Legislative Assembly of Rio de Janeiro (Alerj) also began re-examining controversial measures to recover potential losses should the Supreme Court not rule in the producing states' favor.
The first of five bills to be considered this week proposes a tax on the control and supervision of activities related to exploration and production in Rio de Janeiro state. This would amount to an increase of R$9.60 per barrel and potentially generate R$6.9 billion per year.
The most contentious bill under discussion would see the altering of the CMSI (Tax on Circulation of Goods and Services) on petroleum products. Currently the law allows for a charge to be levied once the products arrive at their eventual destination, however the application of an eighteen percent tax at the well could bring in a further R$8 billion a year.
Further proposals under consideration are the taxation of pipeline use within the state, charges on wasted gas from production, as well as the cancellation of tax benefits for oil companies.
There is no doubt that the proposed legislative changes will be received poorly by oil companies in the run up to the next round of oil and gas concessions in May, the first such auction in Brazil since 2008. Already wearied by years of hold-ups, further delays will no doubt make foreign investors nervous and add grist to the idea that Brazil is a difficult country in which to do business.
"The industry is very concerned. We are coming out of five years without rounds. But there are a number of uncertainties. This decision may hinder the round. What if there is a [new] tax? And if [oil companies are] not granted an environmental license? There are now a number of questions for investors," João Carlos de Luca, president of Brazilian Institute on Oil and Biofuels said at an IPB event last Friday.