By Andrew Willis, Contributing Reporter
RIO DE JANEIRO, BRAZIL – The first LatAm Plant Shutdown and Turnaround Summit will take place in Rio this week (November 27-28th), a cross industry event where experts share the latest techniques in this area. Plant shutdowns, for maintenance work or safety inspections for example, are an unavoidable part of industry – especially oil and gas – and helping to minimize down time is a major management challenge.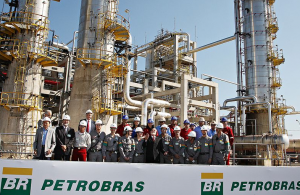 The industry term "turnaround" refers to the process of closing down a factory (or rig), carrying out audits and repairs, and then restarting it again. The scale of cost for a shutdown rig can be massive, Transocean currently has ten offshore oil drill rigs operating in Brazil, earning the top rig operator an estimated US$3.5 million a day.
To help manage process efficiently, speakers at the LatAm Plant Shutdown and Turnaround Summit will include representatives from leading industry organizations such as PDVSA, Dow Brasil, Petrobras, Suzlon, Shell, BP and ITAIPU.
"We are expecting close to eighty delegates at the conference," said Ajay Nimbalkar, marketing executive with Fleming Gulf, the conference organizers. "This event is different because it's a cross industry event spanning sectors like chemical plants, bio energy production plants, power plants, automotive production plants and large manufacturing units, and not only oil and gas."
Rio de Janeiro was chosen as the location for the inaugural event in Latin America due to the city's emerging importance in the business world. Petrobras, Vale and Globo are all headquartered in Rio, respectively Brazil's largest oil, mining and media companies.
Joe Jackson, a turnaround project manager, with LyondellBasell, USA, is one of the headline speakers at the summit. In comments published prior to the event, he said "disorganized chaos" was the usual result from unplanned shutdowns.
"Planned outages (turnarounds) take advantage of strategic and tactical routines and processes that formulate a sound basis for managing these complex, hazardous and time-driven events," he said. "Quite the opposite is true with the occurrence of an unplanned outage."
Planned shut-downs can often be as problematic as unplanned ones. Brazil's state-led oil firm Petrobras blamed longer-than-anticipated maintenance works on oil rigs in the Campos Basin for poor third quarter results this year. 
"It is common to have overruns (both in time and money) when you put a platform or vessel into a dry dock or other planned maintenance," said Jim Kappeler, an oil industry expert based in Rio. "All operators have had this problem including Transocean one of the biggest and most experienced [rig operators]."
Several experts at the conference will focus their talks specifically on oil rigs  including Arash Dowlatshahi, senior turnaround planner with BP, and Ali Hernandez, turnaround manager, with Petróleos de Venezuela, or PDVSA. The latter Venezuelan company has also experienced unplanned shutdowns this year, including an explosion in August at the Amuay refinery, the company's largest.
The deadly explosion killed 41 people and unleashed a barrage of criticism at the government's management of the state-run oil company. Critics say the company has neglected essential activities like maintenance, safety and the development of new sources of production.
The LatAm Plant Shutdown and Turnaround Summit
Royal Tulip Rio De Janerio
Avenida Aquarela do Brasil, 75 22610-010 – São Conrado, RJ
Event Information:
Ajay Nimbalkar
E: ajay.nimbalkar@fleminggulf.com
T: +971 4609 1570