By Lise Alves, Senior Contributing Reporter
SÃO PAULO, BRAZIL – Brazil's financial market registered heightened volatility on Thursday, December 1st, with the U.S. dollar closing at its highest rate since June against the Brazilian real and the São Paulo Stock Exchange registering the steepest decline in ten months. Government officials, however, say the current political turbulence in the federal government is not influencing domestic financial markets.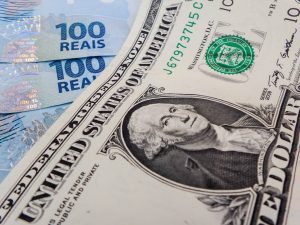 "The fiscal adjustment, I believe, is not at the mercy of momentary political events. It is the result of an awareness that a structural fiscal adjustment in Brazil is necessary and that the public expenditures growth rate in Brazil was or still is unsustainable until it (adjustment) is approved," said Finance Minister Henrique Meirelles on Thursday.
But not even the news that Brazil's Central Bank had decreased the country's benchmark interest rate by 0.25 percentage points this week was able to shake the pessimism of financial agents after the country's Supreme Court gave the green light for Senate President, Renan Calheiros to face trial on embezzlement charges.
According to economic analysts, there is fear that the political turbulence may hinder Congressional approval of much-needed economic measures. Also worrying financial agents is the on-going Lava Jato (Carwash) investigation which may implicate as many as two hundred politicians.
The U.S. dollar closed up by 2.4 percent against the Brazilian currency at R$3.468/US$1, the highest recorded level since June 16th. The country's main stock market, Bovespa, fell by 3.88 percent, closing at 59,507 points, at the lowest level since September. The market registered its biggest daily decline since February 2nd, when, at the lowest level since the end of September, the indicator had the biggest daily fall since February 2nd, plunging 4.87 percent.
Despite the turbulence, Brazil's Central Bank (BC) remained out of the foreign exchange market, not intervening in the exchange rate and not conducting foreign exchange swap auctions.