By Nelson Belen, Contributing Reporter
RIO DE JANEIRO, BRAZIL – On Tuesday, November 29th, the Brazilian Institute of Geography and Statistics (IBGE) released its latest national survey (PNAD), which showed that for the three-month period that ended in October, the unemployment rate reached 11.8 percent, a slight increase from the previous trimester that ended in July of 11.6 percent.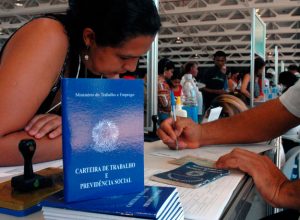 However, the latest trimester figures were significantly higher than the same three-month period in 2015 when unemployment topped 8.9 percent.
The unemployed population in the August to October 2016 trimester was twelve million, virtually identical to the previous May to July trimester. According to the report, this is the third consecutive trimester in which the number of unemployed in the country was over twelve million.
Compared to the same three-month period in 2015, the current figures are 32.7 percent higher, which amounts to over three million additional unemployed.
Importantly, as the unemployment figures do not consider individuals who have given up searching for work, the report also highlights statistics for the number of employed individuals in the country. Here, the total number of Brazilians employed in the August to October period, 89.9 million, represented a slight decline of 0.7 percent from the previous three-month period. According to the report, this amounts to 604,000 people who left labor market and are not looking for work.
"The situation is much more serious than the numbers show, apparently, because the employed population continues to decline," explained IBGE research coordinator, Cimar Azeredo, to local media. "People have mostly given up looking for work because of the difficulty presented by the market to generate jobs."
Compared to the August to October 2015 period, the number of employed individuals in Brazil decreased 2.6 percent, representing 2.4 people who left the job market.
According to the IBGE, the employed population includes people in work in the week before the survey took place, that is, people who worked for an employer, those who had their own business, and those who worked without pay to help their family.