By Lise Alves, Senior Contributing Reporter
SÃO PAULO, BRAZIL – A United States judge in New York has ordered Brazil's construction giant, Odebrecht to pay a fine of US$2.6 billion to be divided between the governments of Brazil, the United States and Switzerland, in what is believed to be one of the highest fines in U.S. history for a foreign corruption case.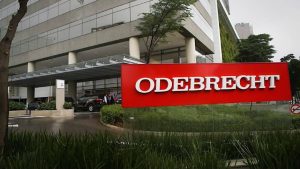 Judge Raymond Dearie of the Brooklyn, NY District federal court determined that the company along with its petrochemical subsidiary, Braskem, would pay over US$2.39 billion to the Brazilian government, US$116 million to Switzerland and US$93 million to the United States.
The two Brazilian companies had pleaded guilty in December of 2016 and agreed to pay up to US$3.5 billion in penalties. The two were accused of paying over US$788 million in bribes to government officials around the world for contract awards.
The NY judge's decision comes as the company is trying to negotiate individual agreements with countries such as Argentina, Mexico, Peru, Venezuela, Panama and Portugal.
So far twelve countries have started investigations about Odebrecht and Braskem operations in their territory. Most of the countries where the bribes occurred are located in Latin America and Africa.
While in countries in Latin America the charges are of bribing officials to obtain contract benefits, the money for the bribes were usually funneled through and often deposited in US and Swiss banks.
Former Odebrecht executives continue to make headlines as videos of the plea-bargaining agreements between the 77 executives and Brazil's federal prosecutors have been made public.
Due to these agreements, the country's Supreme Court has authorized the investigation of dozens of Congressional lawmakers, governors, former presidents and current cabinet members.