By Lise Alves, Senior Contributing Reporter
SÃO PAULO, BRAZIL – Automobile sales in Brazil fell by 25.59 percent in 2015 in comparison to the previous year, according to the latest data by FENABRAVE (National Federation of Automotive Distributors), despite the encouraging numbers seen in December. For the sector as a whole, including trucks and buses, the annual decline was of 21.85 percent.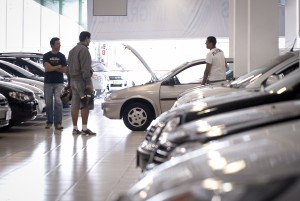 "We registered a remarkable recovery in December, due to the innumerous promotions made by automakers installed in the country. However, not even the promotional actions were able to reduce the negative impacts of the crisis, which affects jobs and the confidence of those who live, invest and consume in the country," said FENABRAVE president, Alarico Assumpção Júnior, when announcing the results on Wednesday (January 6th).
According to Assumpção the crisis faced by Brazil has compromised credit supply as well as employment and income levels, affecting severely consumer confidence.
As for the year of 2016 FENABRAVE officials expect the sector should continue to register a decline. The entity forecasts a difficult period for the sector during the first semester, with a possible recovery starting in the third quarter, if the political scenario is resolved. "It is important to remember that we will have some events (during the year) which may affect vehicle sales, such as the Carnival holiday, the Olympics and municipal elections," noted Assumpção.
Although sector sales are expected to improve this year, studies conducted by Fenabrave, show nonetheless that they will register a negative decline in 2016, of 5.2 percent. The decline in passenger vehicle sales is expected to decline by 5.9 percent this year, in comparison to 2015.