By Lise Alves, Senior Contributing Reporter
SÃO PAULO, BRAZIL – After two years of negative results, Brazil registered a growth in its GDP of one percent in 2017, according to the Brazilian Institute of Geography and Statistics (IBGE). For Brazilian President, Michel Temer, the economic growth could mean three million new jobs for Brazilians in the near future.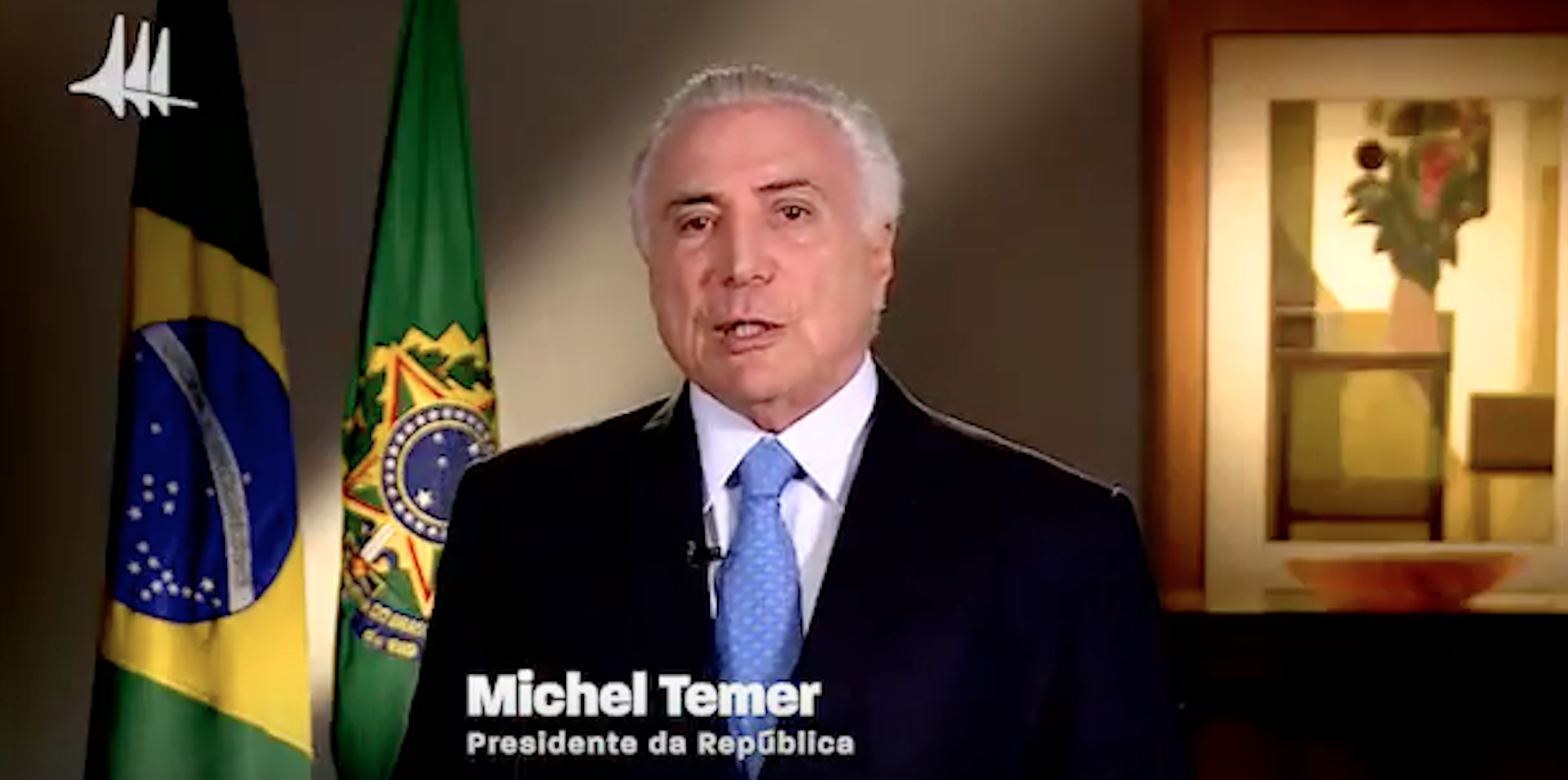 "Last year's recovery could bring about a (2018) GDP, a national production, of about three percent. It means creating more than three million new jobs. That means progress and development," said President Temer through a video in his social media network.
The 2017 GDP totaled R$6.6 trillion, according to the IBGE, boosted mainly by the agriculture sector which grew by thirteen percent last year. The services sector registered a growth of 1.8 percent, while industry registered stability, with no growth overall.
The GDP results in 2015 and 2016 were negative, falling by 3.5 percent each of the two years.
According to the (IBGE), the significant decline of inflation and the decrease of the benchmark interest rates also contributed to economic growth. Last year inflation closed at 3.4 percent, below the 4.5 percent target and much lower than the 8.7 percent registered in 2016. The benchmark interest rate (Selic) fell from fourteen percent to seven percent.
One factor worrying analysts is the registered drop in investments. Investment rate in 2017 was 15.6 percent of the GDP, down from 16.1 percent in 2016. For the fourth consecutive year, the investment rate declined going from 16.1 percent of the GDP in 2016 to 15.6 percent of the GDP last year. According to the IBGE last year's investment rate was the lowest since 1996.