By Jay Forte, Contributing Reporter
RIO DE JANEIRO, BRAZIL – The city of Petrópolis will once again celebrate all things German as the traditional Bauernfest returns for its 29th edition, beginning Friday, June 22nd and continuing through July 1st.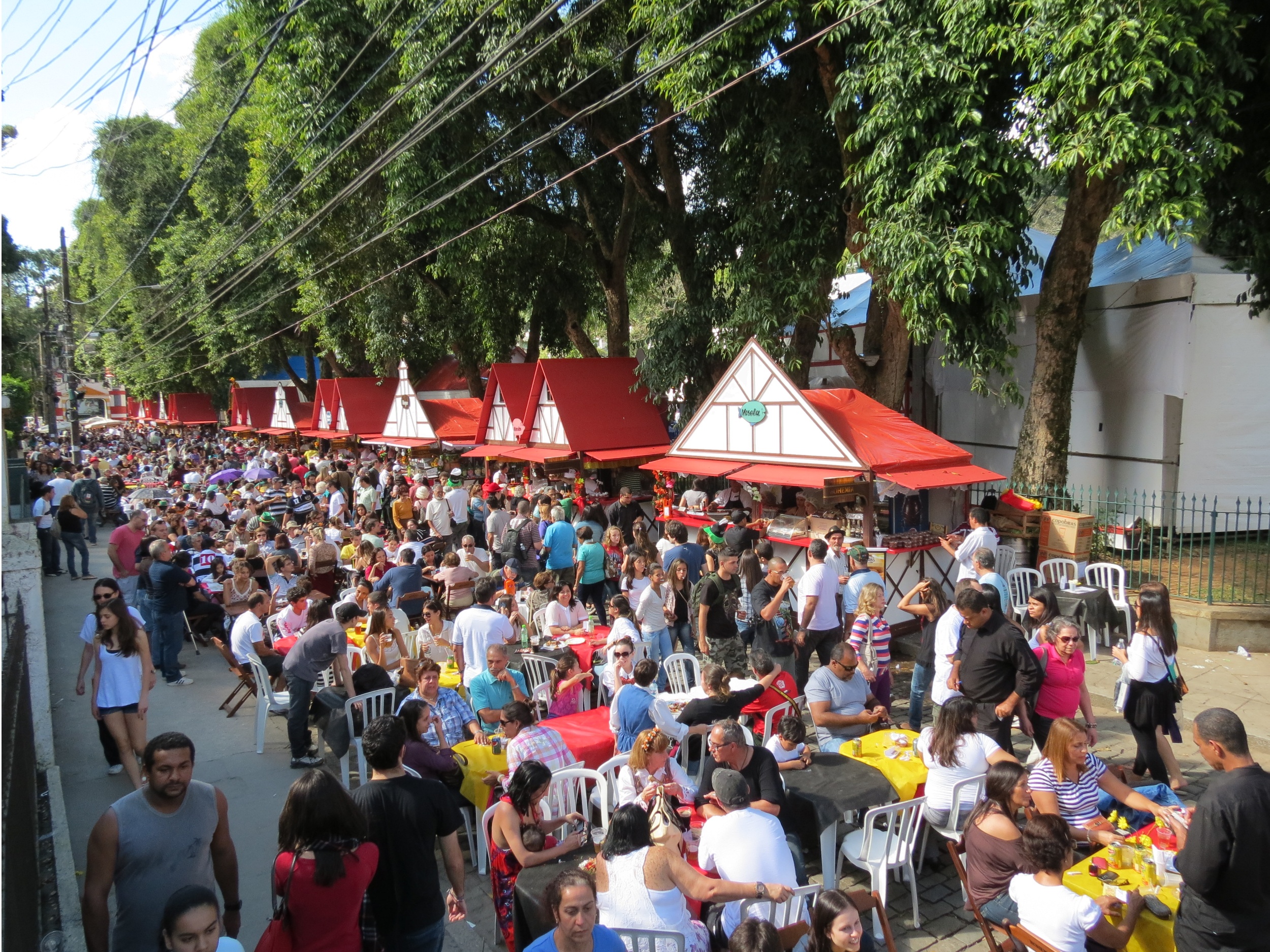 The 2018 Bauernfest will host over 200 attractions, as organizers plan musical performances and dance, theater, contests, as well as parades, German games, culinary workshops, children's activities and storytelling.
The ten-day festival will have six stages: two in the heart of the event, the Palácio de Cristal (Crystal Palace); two in the Biergarten, in the Praça Visconde de Mauá (Praça da Águia); one in Praça da Liberdade; and another in the Petropolitano club.
Of course no German heritage festival would be complete without beer, and the 29th Bauernfest will draw plenty of craft brews as well as Bohemia, the well-known beer brand, originally created by German settler Henrique Kremer in 1853 in Petrópolis.
Leonardo Randolfo, director-president of the Municipal Institute of Culture and Sports explained in a press release, "We will have the core of the party, the Palácio de Cristal, with the most traditional attractions, with dances and bands of German music, orchestras."
Adding, "In the Petropolitano and in the Praça da Águia will be attractions more directed to the young audience, with DJs, bands with German rock, etc. And Praça da Liberdade will host Brazilian music, with presentations ranging from samba to classical."
Rio native Marcia Haaberg, owner of the Português Carioca language school in Leblon explains. "It's one of the most important events for both the state and the country."
Adding, "I have been there myself, and I can promise you that it's really worth your time. The atmosphere is totally Germanic. If you like beer and the delicious tasty German sausages like me, don't miss this party!"
Located approximately 68km outside of the city Rio of Janeiro in the Serra dos Orgãos mountains, Petrópolis is well known for its milder climate and is a great place to visit for a more European wintery experience in Brazil.
The majority of the festival will take place in and around the city's Palacio de Cristal (Crystal Palace), a glass structure inspired by the glass palaces in London and Porto, built in 1884 for the Crown Princess Isabel.
What: Bauernfest Petrópolis 2018
When: Friday, June 22nd and continuing through July 1st
Where: Petrópolis (click here to check venue details)
Entrance: Mostly free, see venue for price details.