By Nicole Froio, Contributing Reporter
RIO DE JANEIRO, BRAZIL – Paris has come to Rio in the form of fine art with an exhibition at Centro Cultural do Brasil (CCBB). The collection has brought 85 impressionist paintings from the famous Musée d'Orsay, one of the most visited in the world.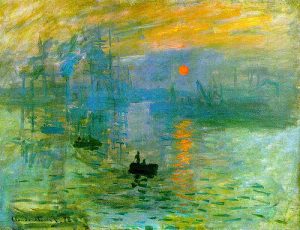 The Brazilian public has been enjoying the works of Monet, Van Gogh, Manet, Gauguin, Renoir and Toulouse-Lautrec since October 23rd, and art lovers still have until January 13th to visit the exhibition.
According to organizers, the exhibition has been a huge success with around 8,900 visitors per day. CCBB manager Marcelo Mendonça says this is a very important moment for Brazil.
Mendonça said: "The Musée d'Orsay is one of the most visited international museums in the world. This is a special moment for Brazil and for the exhibition cycle since these paintings are rarely ever seen outside museum rooms.
"The credibility this country has gained in the last few years in several areas has contributed to the finalization of this exhibition making its way here. Today, Rio de Janeiro is the stage for big international events and is now developing especially in the visual arts," explains Mendonça.
The exhibition comes to Rio after spending 54 days in São Paulo. The paintings have been arranged in two sections to tell a story about Paris, and what about it inspired these artists.
The first section is dedicated to the urban Parisian life, including paintings of the Seine River, Notre Dame and the members of the French aristocracy. The second section is about nature and running away from the big city to find inspiration.
It is here that the famous painting of Monet's garden is proudly presented amongst other portrayals of the French countryside.
"The whole exhibition is composed by masterpieces. Besides the best known artists, the public will be surprised by names that are not so widely famous but that are extremely important for the impressionist movement," says Mendonça.
In the opening week of the exhibition, CCBB was open for 36 hours straight to welcome visitors to the famous paintings. A hired actress, dressed in a 19th century vintage dress, greeted the art lovers before they went in, asking them to tell Renoir she was looking for them because she needed a new portrait done.
"It's an opportunity to visit Paris without leaving Rio de Janeiro," Mendonça said. "We are confident that the most demanding admirers of visual arts will be surprised when they see the famous paintings up close."
The exhibition also has a sensorial section for the visually impaired so they can feel what the painting looks like with their fingers. Also included is a cinema room that explains the origins of impressionism so the public can learn a little about what they came to see before they go on to the exhibition.
Centro Cultural Banco do Brasil
Where: Rua Primeiro de Março 66, Centro, Rio de Janeiro
When: October 23rd – January 23rd, Tuesday – Sunday 9AM until 9PM
Cost: Free entrance