By Jack Arnhold, Contributing Reporter
RIO DE JANEIRO, BRAZIL – From Wednesday, June 13th until Monday, July 30th, the Centro Cultural Banco do Brasil in Rio's historic city center is hosting the 'Museu do Futebol na Àrea' (Museum of Football in the Area) exhibition, which features a wealth of football-related memorabilia, media and interactive exhibits, making it the perfect day out for anyone currently caught up in World Cup fever.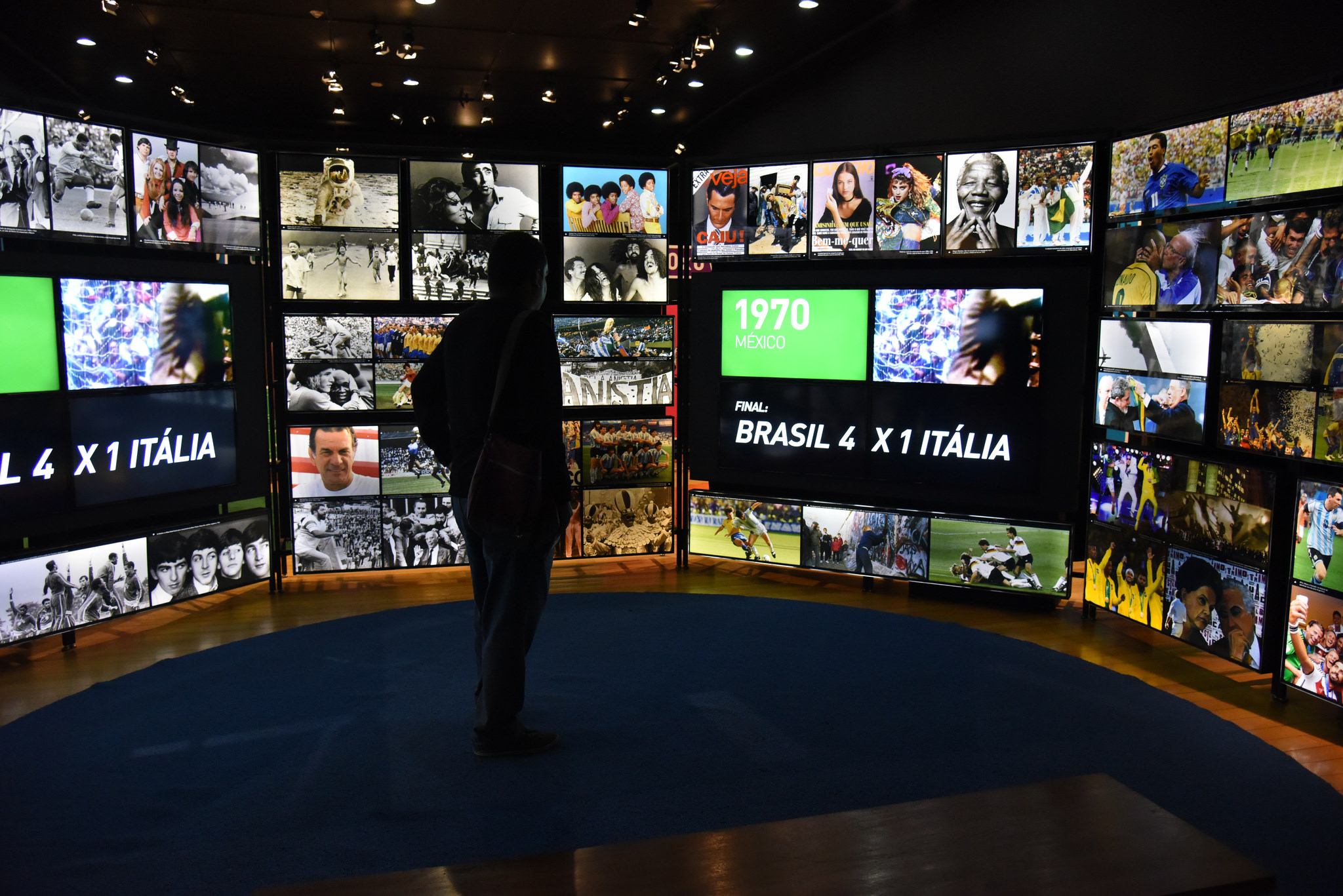 After a hugely successful showing in Recife, the traveling exhibition of 'Museu do Futebol na Àrea' (Museum of Football in the Area) has landed in Rio de Janeiro. The exhibition gives the people of Rio de Janeiro the chance to take advantage of the experience that has already been seen by more than three million people in São Paulo.
This exhibition shows how the sport of football plays such a big part in the collective history and memory of Brazil, while also adding some special content just for Rio de Janeiro's own proud footballing tradition, with highlights on teams such as Flamengo, Botafogo, Vasco da Gama and Fluminese.
Featuring interactive exhibits such as a table football table, a button football table, and also using the show's sponsor Motorola's unique technology, visitors will be immersed in the living history of football.
There are eight rooms, with each room being subject to a theme, such as the 'Room of Origins' which has a video presentation and about eighty images showing how the sport arrived in Brazil and became professionalized between the end of the nineteenth century and the first decades of the twentieth century.
Perhaps most relevant to visitors right now is the 'World Cup Room,' which recounts all the World Cups Brazil has competed in, from 1930 to the trauma suffered by the Brazilian team in 2014. The exhibit also shows how the history of the World Cup is intertwined with the political and cultural context of each period.
"Football is a national passion and expression of our culture. We believe that because it is democratic, it has the power to connect people. That is why we are very happy to be able to take this traveling exhibition to other places in Brazil." said Bruno Couto, Head of Marketing at Motorola Mobility.
What: Museu do Futebol na Àrea
When: Wednesday, June 13th until Monday, July 30th; From 9AM to 9PM
Where: Centro Cultural Banco do Brasil Rio de Janeiro, Rua Primeiro de Março, 66 – Centro
Entrance: Free!