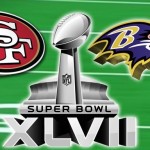 Sunday's Rio Nightlife Pick – The place to be today is not a club or a lounge, but rather at the Blue Agave bar in Copacabana. Today marks NFL Super Bowl XLVII between the AFC champions, the Baltimore Ravens and the NFC champions, the San Francisco 49ers. This bowl offers a few firsts that make the game even that much more interesting.
Nicknamed the Harbaugh Bowl, this will be the first Super Bowl featuring opposing head coaching brothers, Baltimore's John Harbaugh and San Francisco's Jim Harbaugh. This will mark the first Super Bowl in which both of the teams have appeared in, but not yet lost, a previous Super Bowl. The 49ers have won all five of their previous Super Bowls while the Ravens won in their only previous Super Bowl appearance in Super Bowl XXXV against the New York Giants.
LIVE:
Bloco Chora Me Liga (Lapa)
Chora Me Liga – 11AM until 4PM
Avenida Atlântica, Posto 6 – Copacabana
Bloco Da Preta – 2PM until 6PM
Candelária – Centro
Bloco Quem Vai Vai,Quem Não Vai,Não Cagueta!!!(Lapa)
Quem Vai Vai,Quem Não Vai,Não
Cagueta!!! – 3PM until 8PM
Av. Alm. Alves Câmara Júnior, 589 (Praia
Da Bica) – Jardim Guanabara
Bloco do Sgto. Pimenta (Lapa)
The popular Bloco Sargento Pimenta returns to the stage for their samba styled version of The Beatles covers. Come here the success that is Bloco do Sargeto Pimenta as they play all your favorite Beatles hits, transformed into percussive samba style rhythms.
Fundição Progresso – 11PM
Rua dos Arcos, 24 – Lapa – Tel: (21) 2220-5070
Entrance: Check with venue
CLUBS:
Café Del Mar (Copacabana)
This lounge-like setting at one of the most famous beaches in the world serves tapas while in a laid back ambiance overlooking the ocean. Café Del Mar is known for keeping the beaches of Copa alive, even on a Sunday.
Café Del Mar – 5PM
Av Atlântica, 1910 – Copacabana – Tel: (21) 3649-9658
Entrance: Check with venue
Sundae Tracks Temporada de Verao (Botafogo) – temporarily closed due to safety code review
Sundae Tracks returns to Casa da Matriz playing all your favorite pop, rock, electro and house hits from DJs Melvin upstairs and Festa Crush downstairs.
Casa da Matriz – 11PM
Rua Henrique de Novaes, 107 – Botafogo – Tel: (21) 2226-9691 / (21) 2266-1014
Entrance: R$20 with guest list, R$30 without
MÚSICA BRASILEIRA:
Mulheres de Zeca (Centro)
Mulhers de Zeca is highly respected in the world of samba, which was earned through unique interpretations for more than a 15-year career.
Bola Preta – 9PM
Rua da Relação, 3 – Lapa – Tel: (21) 2240-8049
Entrance: Check with venue
Roda de Forró (Lapa) – temporarily closed due to safety code review
Anyone who likes reggae and forro do not want to miss the next "Roda de Forró," which continues this month at the Centro Cultural Carioca.
Centro Cultural Carioca – 10PM
Rua do Teatro, 37 – Lapa – Tel: (21) 2252.6468
Entrance: R$20
PUBS & BARS:
Super Bowl Party at Blue Agave (Copacabana)
Some of the best Mexican food — and the best margarita — in Rio, plus today will feature Super Bowl XLVII between the San Francisco 49ers and the Baltimore Ravens. Arrive early, because seats will go fast!
Blue Agave – 5PM
Rua Aires Saldanha, 21C – Copacabana – Tel: (21) 3592-9271
Entrance: Check with venue
Super Bowl at the Gringo Cafe (Ipanema)
The Super Bowl will also be shown in English at the Gringo Cafe, featuring all things worthy of the U.S. sports event of the year, such as drink specials and American bar food.
Gringo Cafe – 5PM
Rua Barão da Torre, 240 Loja A – Ipanema
Entrance: Free
Mab's Restaurant and Bar (Copacabana)
The new American-owned beachfront restaurant and bar on Copacabana Beach is a great place for food and just drinks to kick off Saturday night.
Restaurante Mab's – 5PM
Avenida Atlantica, 1140 – Copacabana – Tel: (21) 2275-7299
Entrance: Free
Lapa Irish Pub (Lapa)
If you are up for some Irish beer and a nice environment to drink it in, this is the place to go. With its trendy decor, this pub attracts many different kinds of people and offers Guinness and the German brand of Erdinger.
Lapa Irish Pub – 5PM
Rua Evaristo da Veiga 147 – Lapa – Tel (21) 2221-7236
Entrance: R$10
—–
To have an event included in the weekly Nightlife Guide, please email:
events[at]riotimesonline[dot]com.