By Lise Alves, Senior Contributing Reporter
RIO DE JANEIRO, BRAZIL – The state of Rio de Janeiro has confirmed a second death due to yellow fever. The Municipal Health Department of Itaperuna, a city located in northwestern part of the state, confirmed on Tuesday a 33-year-old man died on February 26th due to the disease.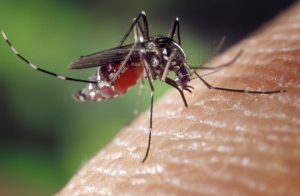 Rio de Janeiro is one of the states on alert due to the growing number of yellow fever cases reported.
"Municipalities are […] to prioritize the vaccination of people living in rural areas and near the forests. Our objective is to work together and support the municipalities so that the mobilizations for vaccination can be organized," stated Luiz Antônio Teixeira Jr, Health Secretary of Rio de Janeiro state last week.
Teixeira announced that the state had already distributed more than three million doses of vaccines against yellow fever since January to 92 municipalities in the state. According to the official the municipalities closer to the state of Minas Gerais, where the outbreak began, have been given priority.
The expectation of state officials is to vaccinate, until the end of this year, the entire population of the state. This, say health authorities, will require between 8 and 9 million additional doses of the vaccine.
Last week the state's health department confirmed a sixth case of yellow fever, five from Casimiro de Abreu, in the interior of Rio de Janeiro in an area that stretches inland between Buzios and Macaé and another from São Fidelis, about 100km from Casimiro.
In a press release the municipal secretary of Health of Itaperuna, Alexandre Martins, reassured the population that at the moment there are no suspected cases of yellow fever in the city of Rio.