By Lise Alves, Senior Contributing Reporter
SÃO PAULO, BRAZIL – The National Health Service in Brazil (ANVISA) approved the registration of the first vaccine against dengue fever in the country on Monday. As soon as the entity's Regulation Chamber determines the value of each dose, the product, produced by French pharmaceutical Sanofi Pasteur, will be authorized to be sold.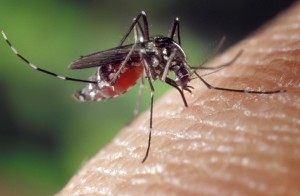 According to ANVISA, the first to receive the new vaccine will be private laboratories. Brazil's federal government will have to assess the cost of the product to see if it will incorporate it to the public immunization system and make it available free of charge for the population. The vaccine is expected to be available for the public in the first semester of 2016.
According to the manufacturer, the vaccine is recommended for persons between 9-45 years old and is 93 percent guaranteed to protect against the more serious stages of the disease and 66 percent guaranteed to ward off the virus.
The pharmaceutical company says it has the capacity to produce 100 million doses of the vaccine per year. Three doses of the vaccine will be required for full immunization, but Sanofi says that after the first dose patients will be seventy percent protected.
Brazil will be the third country in the world to use the Sanofi vaccine against dengue. At the beginning of December, Mexico was the first country to authorize the use of the vaccine, followed by the Philippines.
According to data from Brazil's Health Ministry, until the first week of December 839 persons had died in the country due to dengue this year, an increase in deaths of eighty percent from 2014.